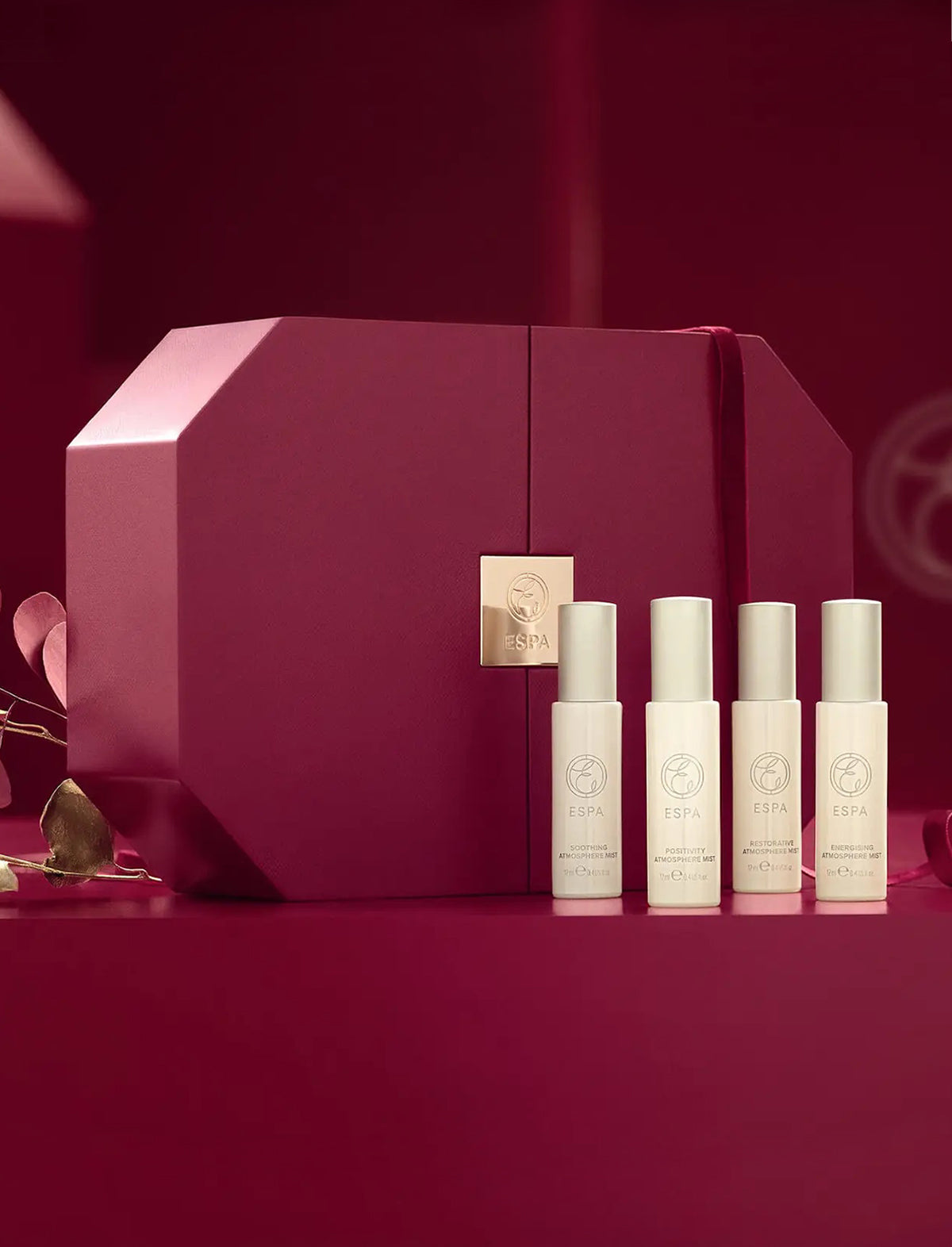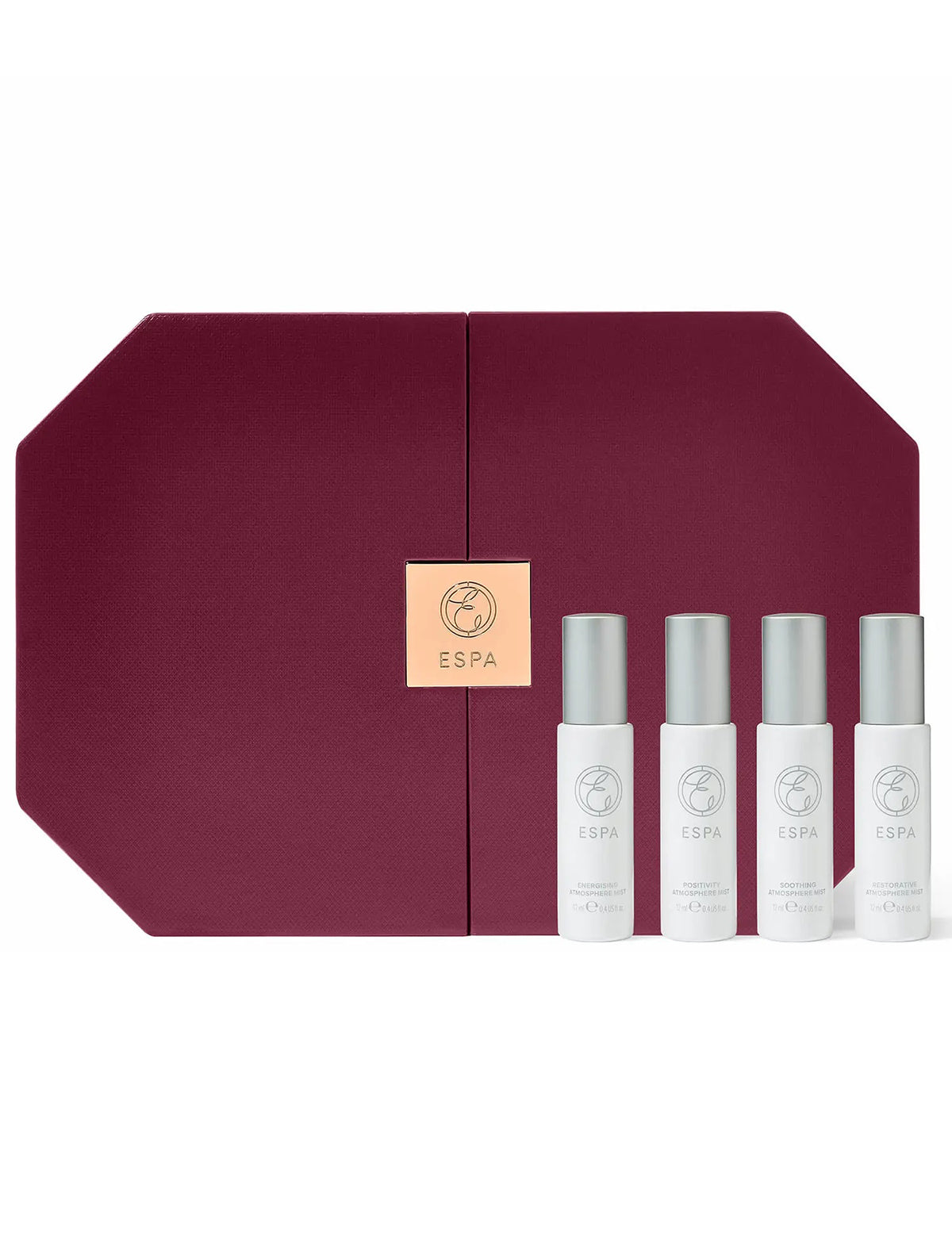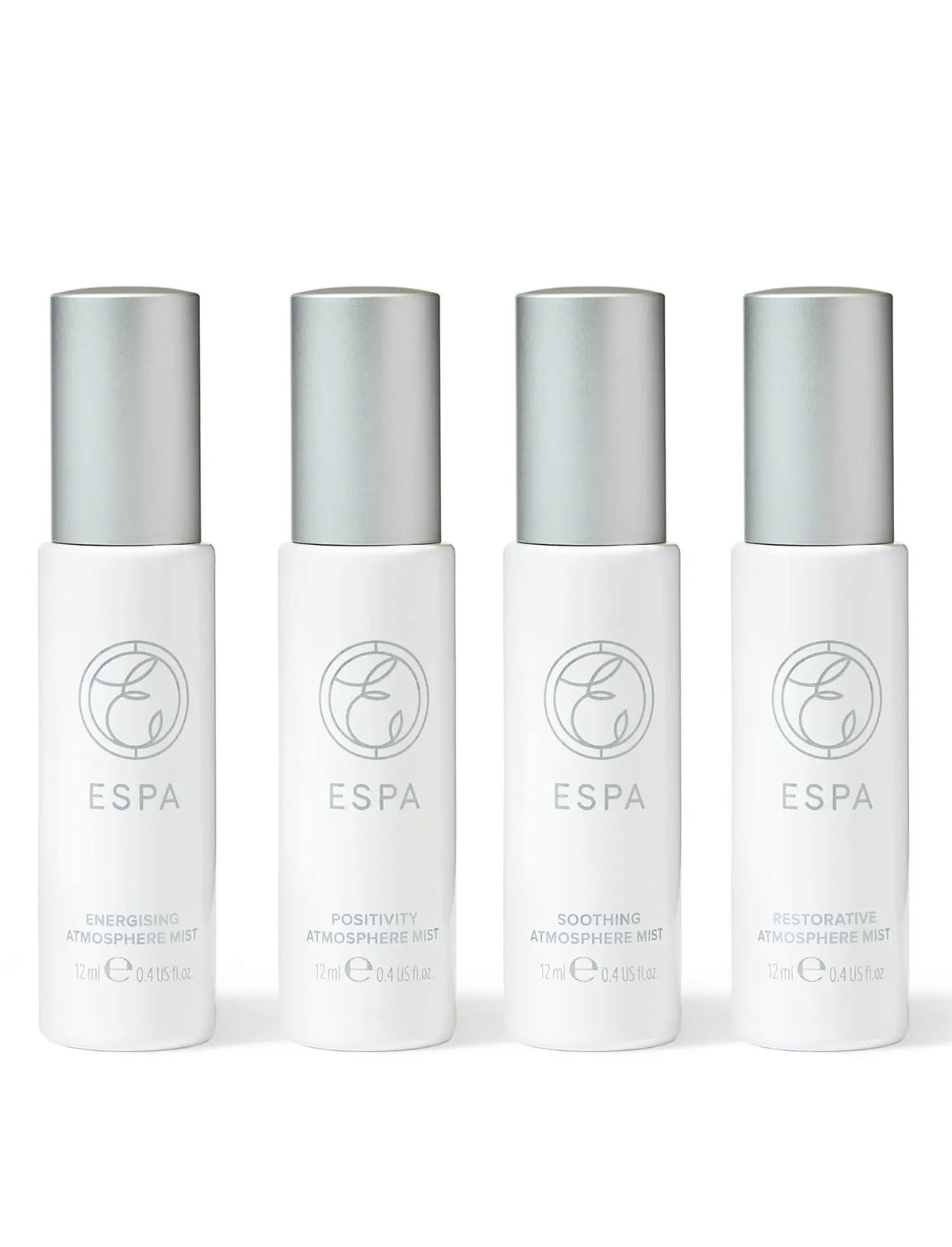 ESPA Treasures In The Mist Gift Set
Description
ESPA's new aromatherapy mists are easy and convenient essential oil solutions that allow you to pause and take time to support your wellness. They bring the gift of nature into the home for the whole family to enjoy, bestowing peace and harmony upon your household. 
Made in England
Item Code: 12743702
Includes

Restorative Atmosphere Mist 12ml

Rebalances your mind and body while restoring harmony to the space around you with a comforting aromatherapy blend of Rose Geranium, Sweet Orange, Lavender and Palmarosa.

Soothing Atmosphere Mist 12ml
Relaxes your body, mind and mood and bring serenity to the space around you with a peaceful aromatherapy blend of Myrrh, Rose Geranium and Frankincense.

Energising Atmosphere Mist 12ml

Motivates your body, mind and mood and recharge the air around you with an enlivening aromatherapy blend of Peppermint, Eucalyptus and Rosemary.

Positivity Atmosphere Mist 12ml

Helps lift your spirits and bring sunshine to the space around you with a joyful aromatherapy blend of Jasmine, Gardenia and Rose Geranium.

Directions

Shake well before use. Gently mist your body, the air or linens, breathing deeply to experience the spirit-lifting aromatics.
ESPA Principles
ESPA has always been focused on the importance of naturality, the power of natural ingredients lives at the heart of all products and practices. They want to let their clients see more of ESPA, from the way they source our ingredients and manufacture ESPA products, to more details on their world-renowned spas that all epitomise 'heaven on earth'. Discover more here.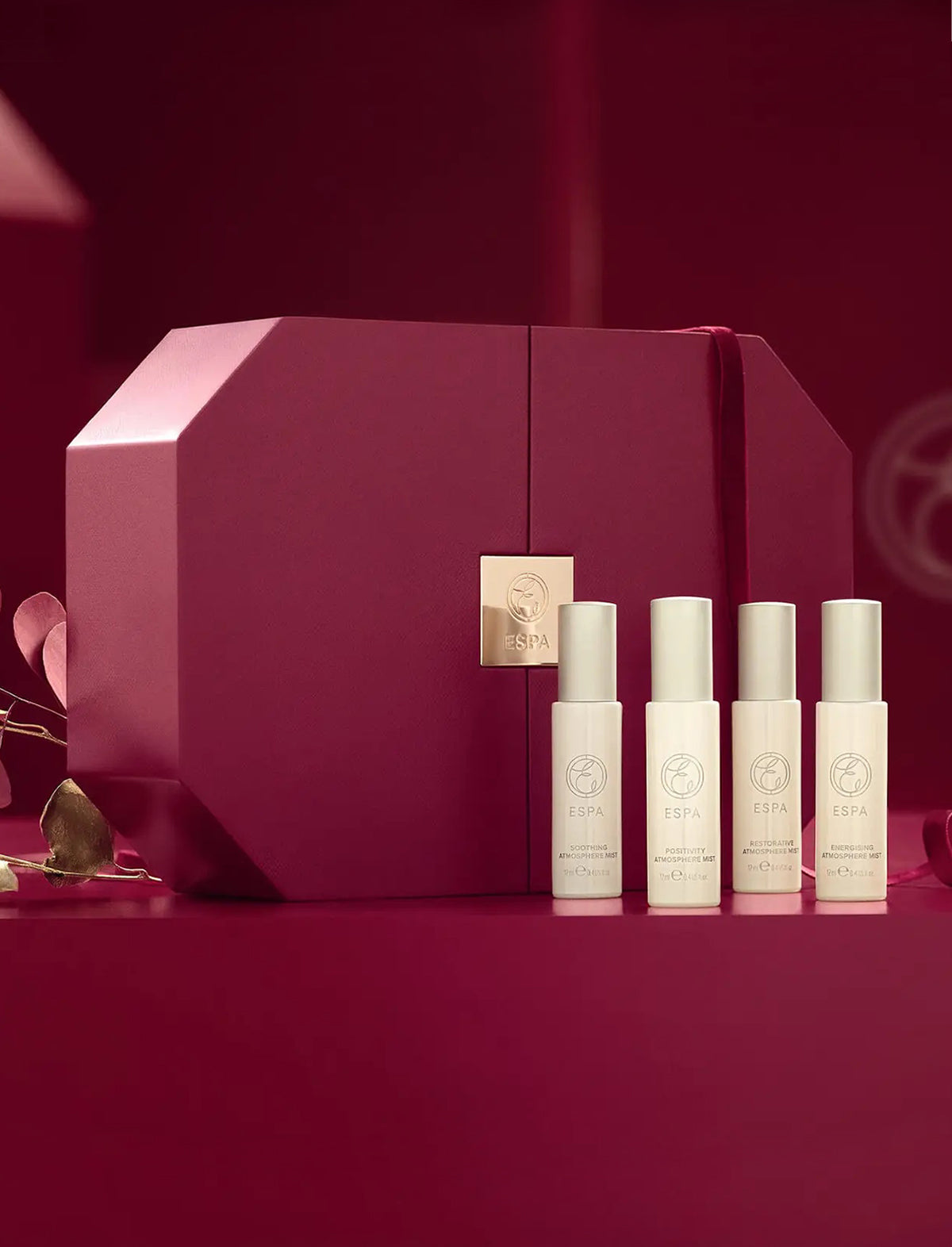 ESPA Treasures In The Mist Gift Set
Sale price

$33.60 USD
Regular price
Choose options