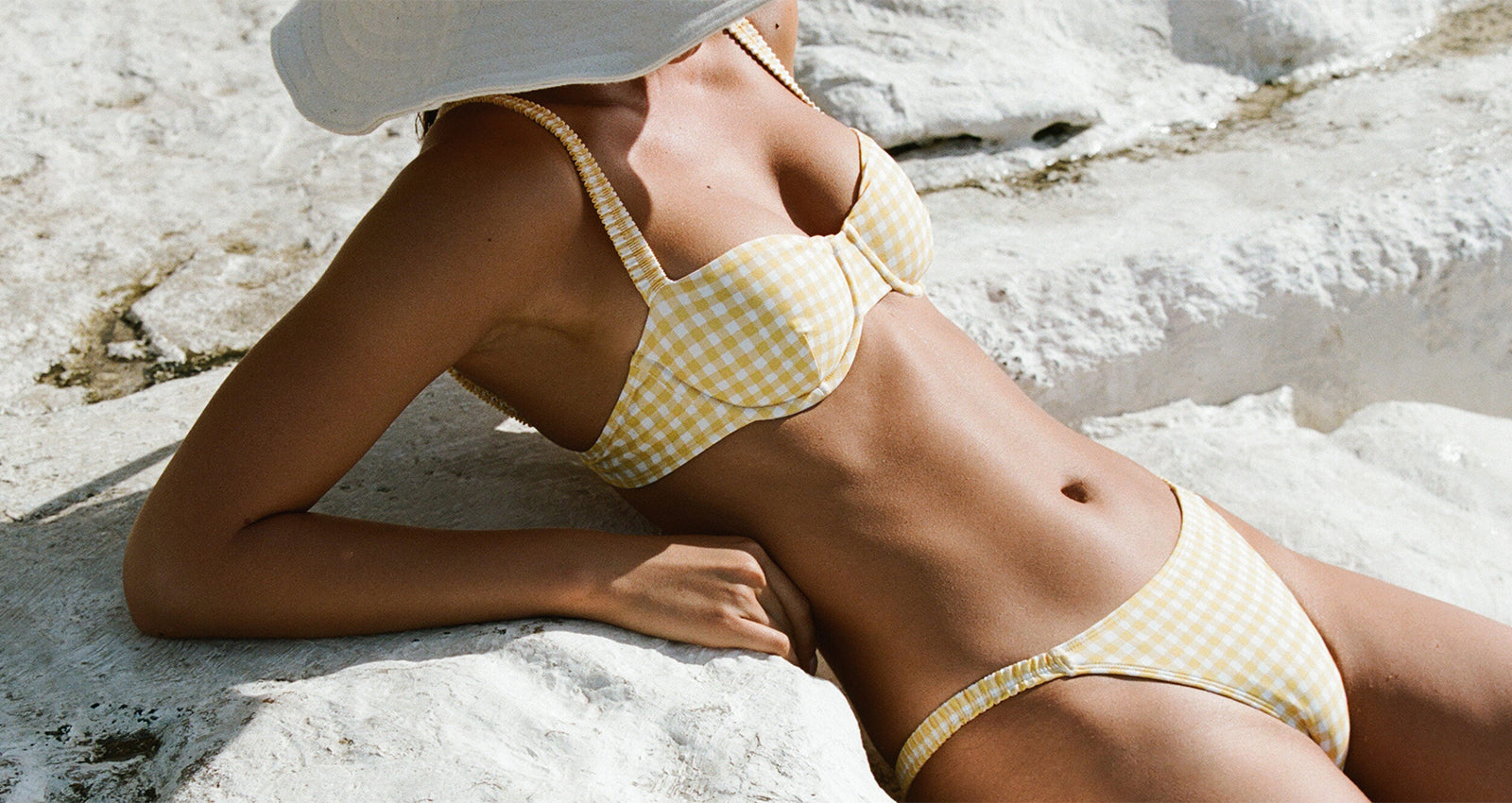 The Ultimate Resort Getaway Style Checklist
After months of torrential rain and unpredictable weather, warmer days are finally creeping up on us and we cannot help but notice Spring just around the corner. If you are like us, heads in the clouds having mentally escaped to the resort vacation we just booked a week ago (early check-in, I suppose), then we are here to help with one of the most exciting parts of preparing for a trip - planning your outfits!
Let us talk resort style for the day, along the lines of summer femininity with a romantic touch from the 90s'.
1. A BREEZY MINI DRESS
Peony Smocked Mini Dress in Paper Daisy
Better if it features the daintiest, prettiest florals atop a sweet, pastel hue reminiscent of cotton candy. Made for frolicking under the sun, with sand in your toes and salt in your hair.
2. BIKINI
Peony Ruched String Tie Top & Ruched String Pant in Claret
We know just one will not be enough, but trust us when we say you do not want to miss out on this luxurious maroon shade sure to flatter any skin tone. Detailed with adjustable ribbon ties to take you from the pool to the beach in a heartbeat. 
Left: Peony Weekend Fixed Tri in Pineapple & Ruched Boy Leg Pant in Pineapple | Right: Peony Weekend Fixed Tri in Praline & Fine Hi Line Pant in Praline
For that day 2 photo, slip into 90s' inspired prints for a retro swim look everyone will love. Style yours with a bold sunglass from Linda Farrow and let the sun be your spotlight.
3. ONE-PIECE
Left: Peony Ruched One-Piece in Limonata | Right: Peony Vacation One-Piece in Floret 
Pool time after a heavy meal? Get comfortable in a supportive one-piece offering full coverage and summery florals so you can feel and look your best.
4. AFTER-SWIM THROW-ON
Peony Gardenia After-Swim Dress
A lightweight vacation staple for effortless layering over your swimwear any time of the day. Complete the look with sandals from ATP Atelier for an elevated bikini look between destinations. 
5. ACCESSORIES
Cult Gaia Kumi Hat | ROTATE Sunday Neeti Shopper Tote | ATP Atelier Ceci Sandals in White 
No look will be complete without these finishing touches in the form of versatile, travel companions. Effortlessly stylish no matter how you style them.
From the sustainable Australian swimwear brand Peony to the well-loved LA-based label Cult Gaia, discover trans-seasonal, romantic silhouettes to take with you for warm-weather travels. Discover more at CLOSET Singapore.