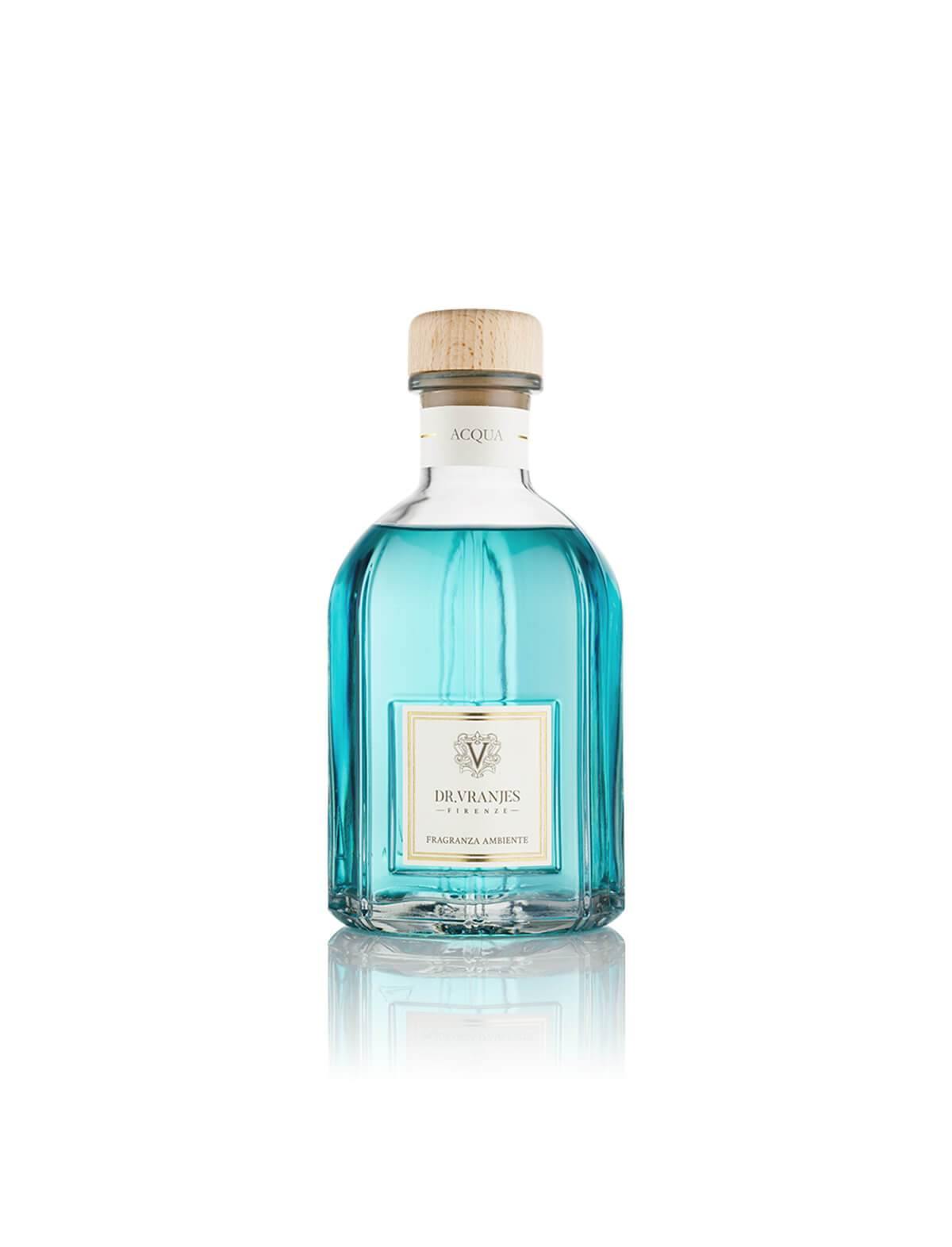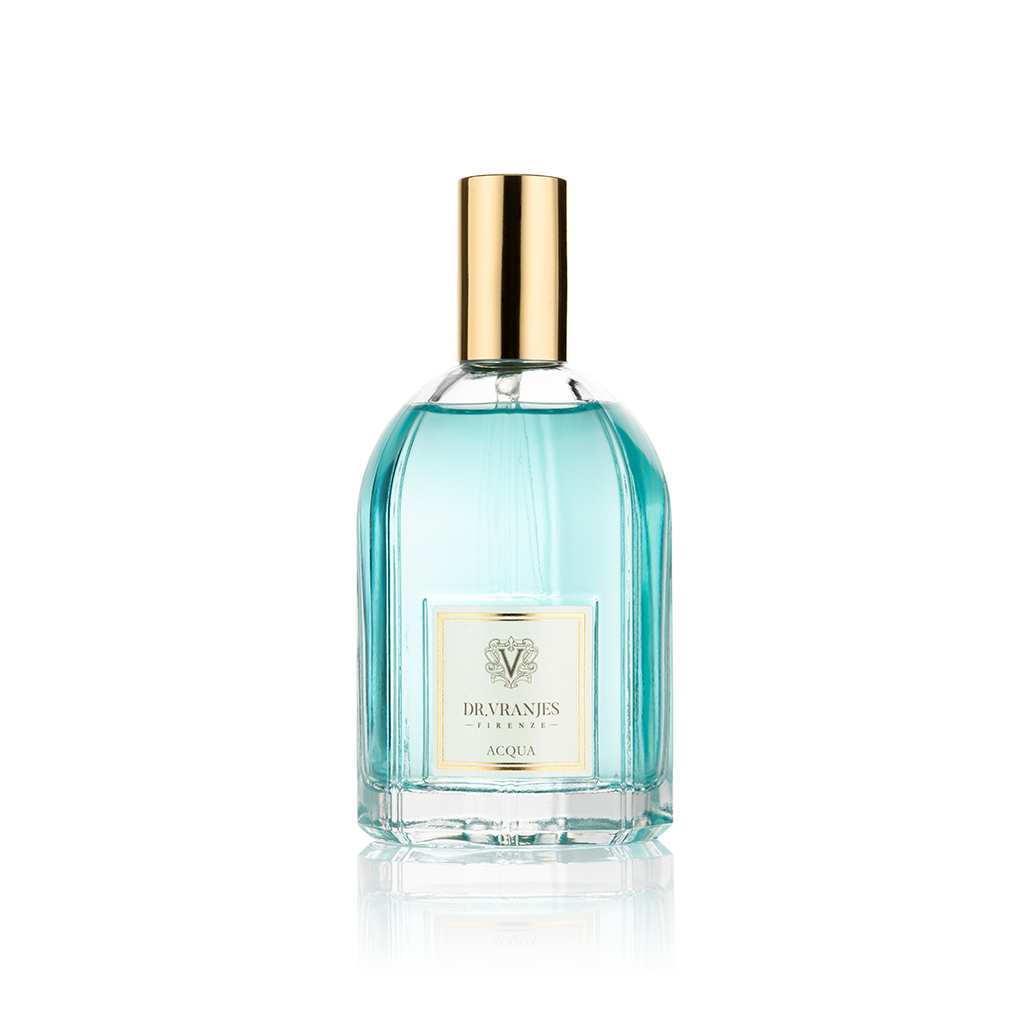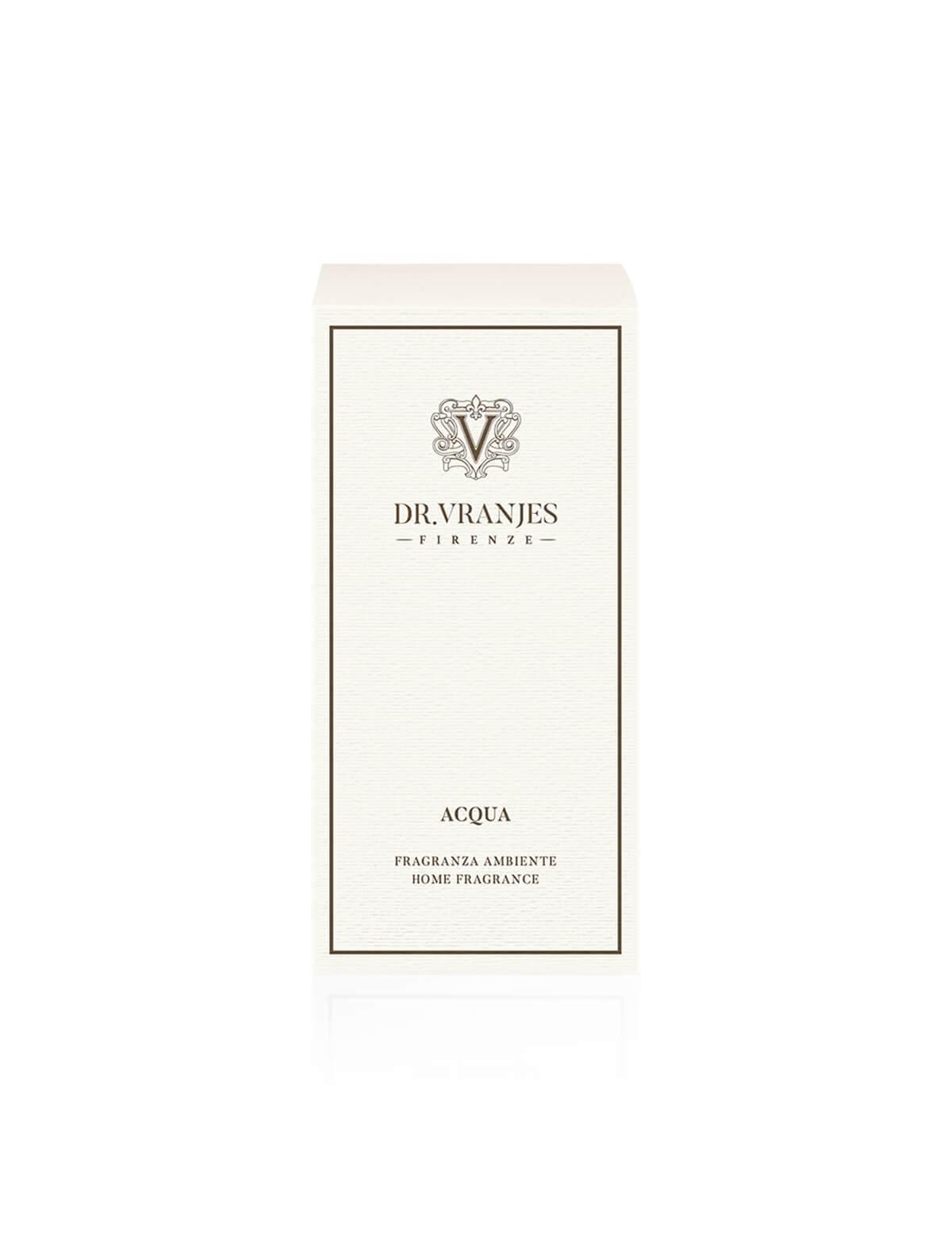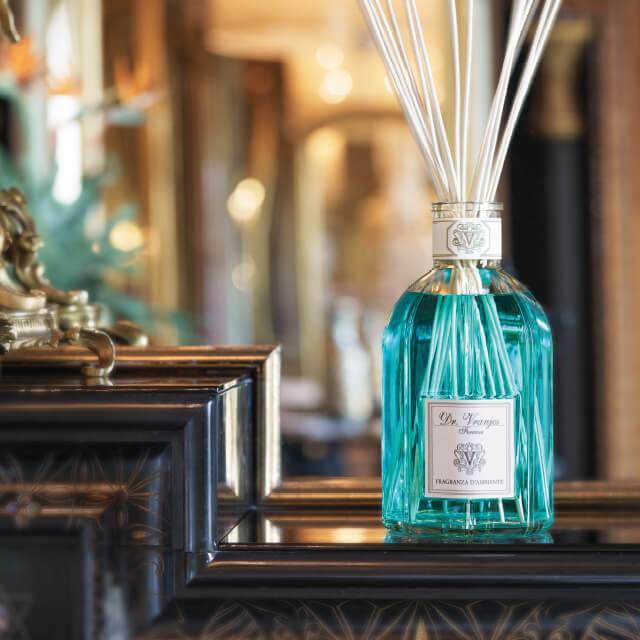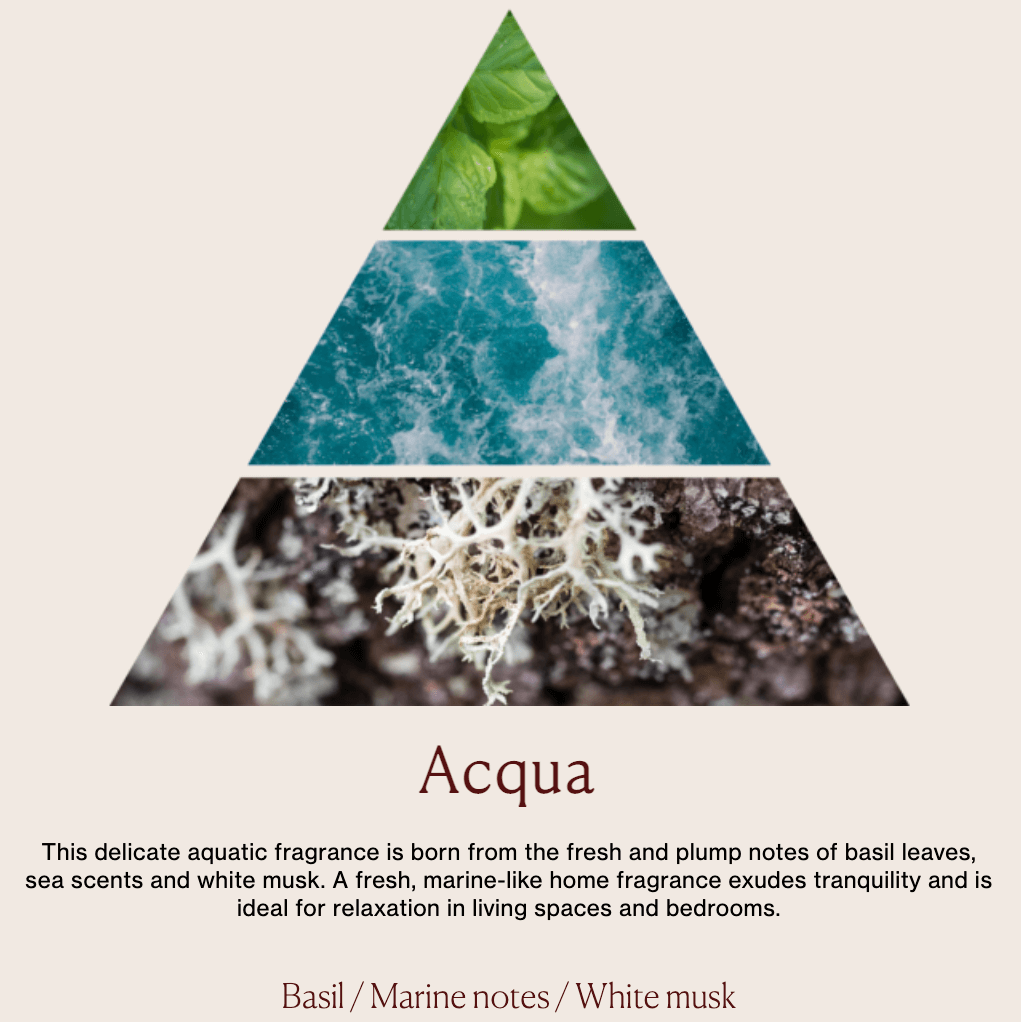 DR. VRANJES Home Fragrance in Acqua
Details

Top: Basil I Medium: Marine notes
This delicate aquatic fragrance is born from the fresh and plump notes of basil leaves, sea scents, and white musk. A fresh, marine-like home fragrance, which exudes tranquillity.

Made in Italy
Usage
Suitable for all ambiences and ideal for relaxation in living spaces and bedrooms, even children's areas
Main scent: Fresh and Marine
Rooms: Night, Day
Category: Diffuser
Sensation: Relaxing
Fragrance colour: Light

Space
The diffuser must be positioned in the centre of the room so, when people pass by, the air moves and the fragrance circulates. For larger rooms, it is advisable to have two positioned on the opposite ends of the room you wish to fragrance. Do not place the diffuser on polished, varnished or painted surfaces, on electrical equipment, near / over sources of heat.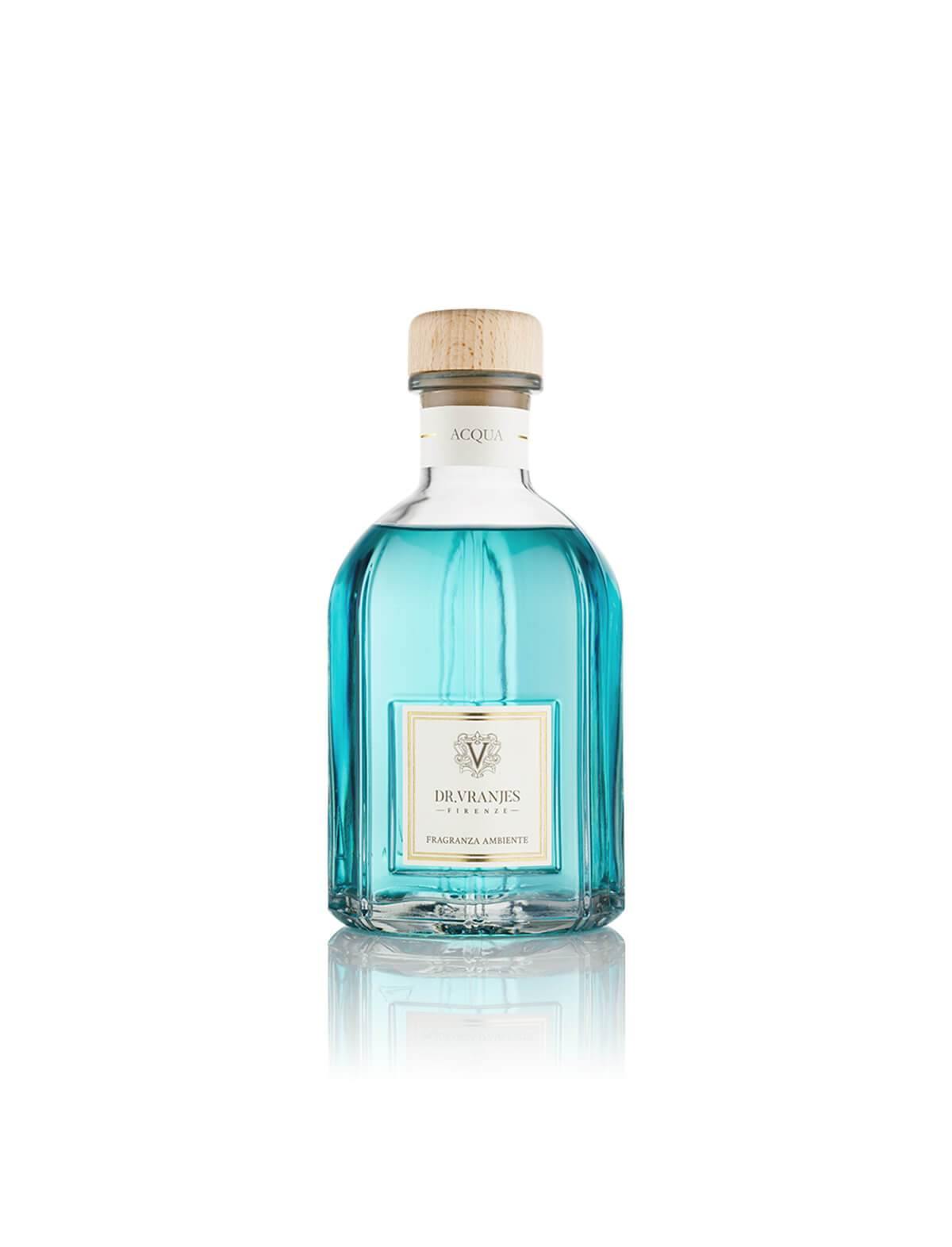 DR. VRANJES Home Fragrance in Acqua
Sale price

$60.41 USD
Regular price
Choose options