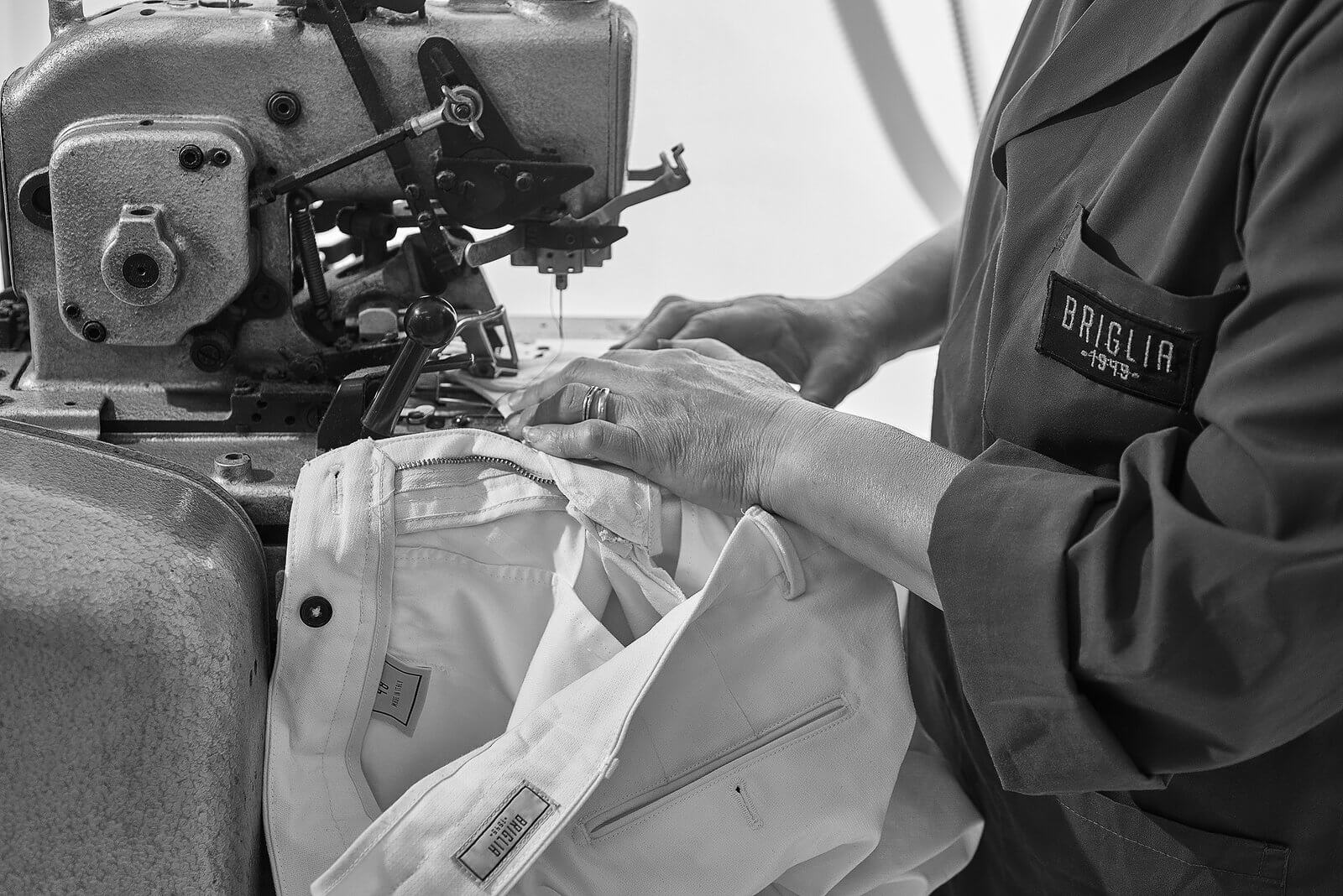 Briglia 1949, Italy
Briglia 1949 was born in 2012 from Michele Carillo and his family's passion for style. A twenty-year experience in realizing sartorial man items of the Carillo family has been brought by Michele into his company activity and thanks to intuition, originality, style and dynamic mood it has become a spotlight in the international men's clothing outline.
Briglia 1949 creates pants for everyday life in a modern way, it is the perfect brand for the man that loves a "sartorial casual" garment. It offers items of different fabrics mixed like Leomaster/Marzotto wool.
Cotton-denim, technical fabrics whose aim is to make each luxury piece unique and special. The chic designs in the men's collection follow the exacting standards of Italy's sartorial tradition.