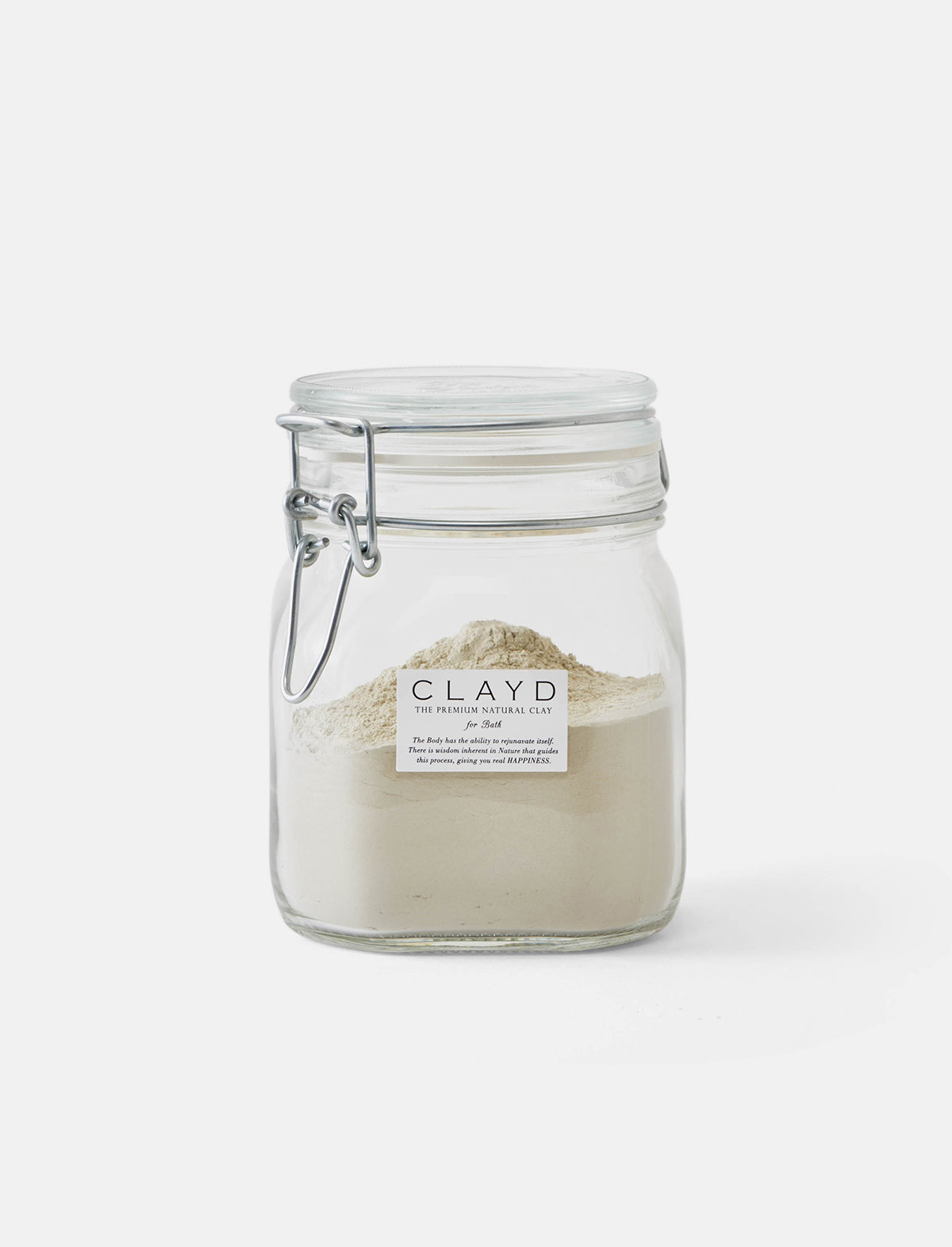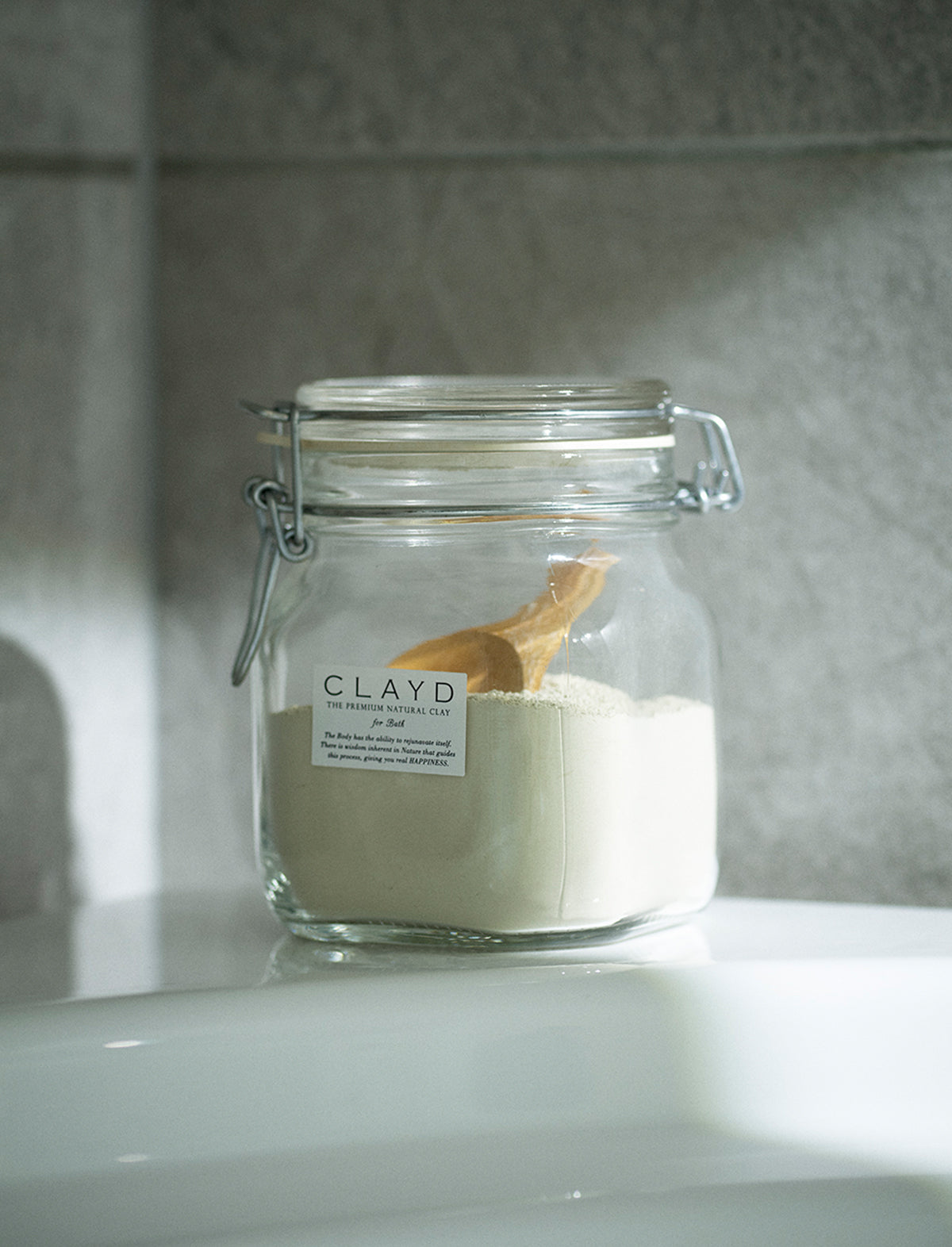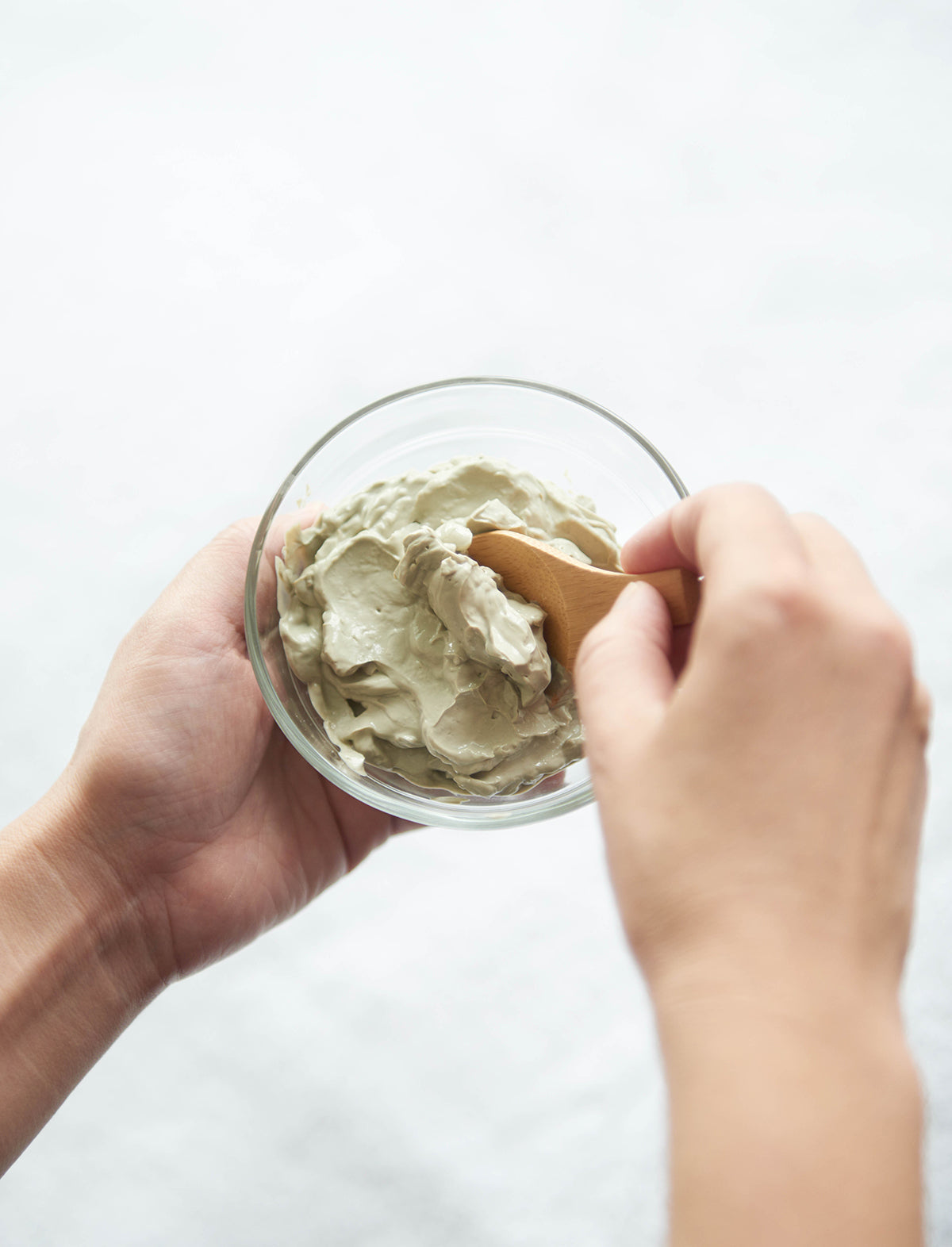 CLAYD Natural Mineral Clay - Canister Set (400g)
Description
A 100% natural clay powder mined from the West Coast of USA. Can be used to calm sudden skin problems, improve blood circulation, and nourish and detoxify impurities from the skin. Perform a patch test before use as it may contain allergens. 
Sprinkle it into a bath for a relaxing soak or add water to form a paste, perfect for masking on your skin. 
Suitable for all skin types.
Volume: 400g
Bormioli Rocco glass jar: 10 x 10 x 13 cm・1.15 kg
Item Code: GCS0192

Recommended Usage

Bath: Sprinkle 30g of clay powder in a bathtub filled with lukewarm water (38 - 40°C) and soak for at least 20 minutes. Wash the residue from the skin after that. Suitable for daily use.
Mask: Mix 60ml of water with 30g of clay powder well into a glass or enamel container only. Place in a fridge for 24h and stir every few hours to ensure smooth consistency. Adjust by adding more water or powder accordingly. Store in a fridge for up to 3 weeks.
Ingredients

100% Montmorillonite Clay from USA
Product packed in Japan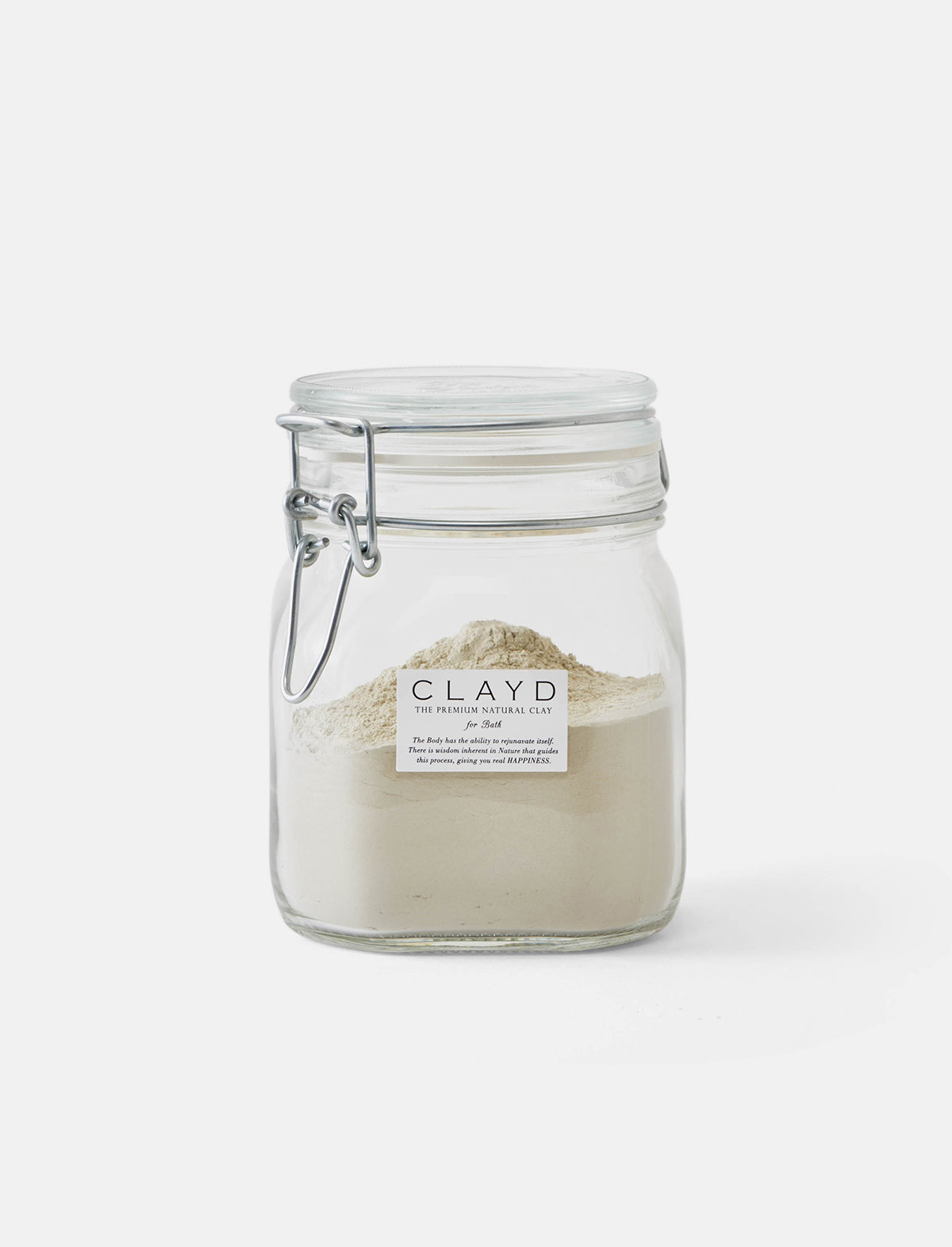 CLAYD Natural Mineral Clay - Canister Set (400g)
Sale price

$66.91 USD
Regular price
Choose options