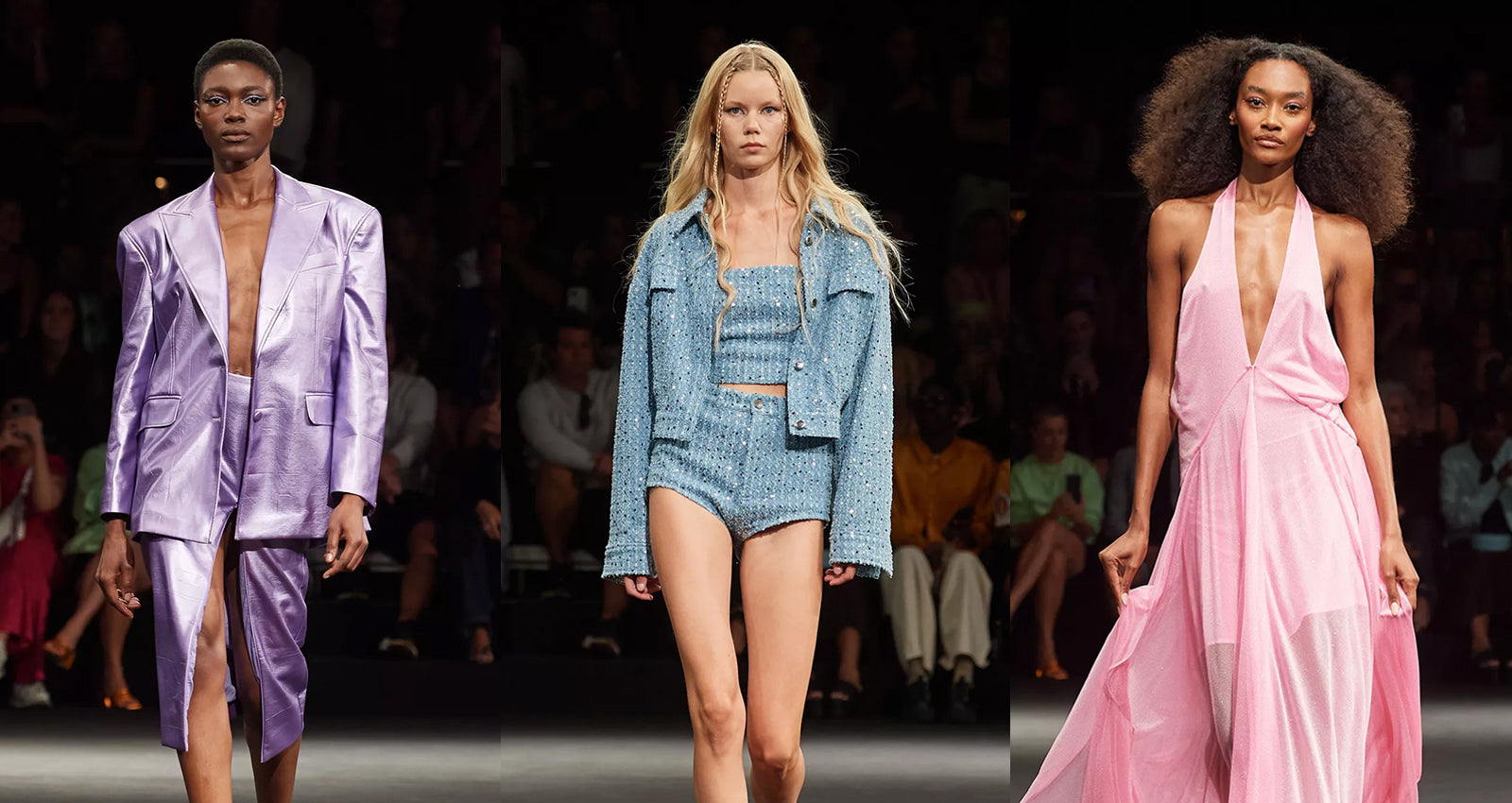 ROTATE Birger Christensen Closes Copenhagen Fashion Week SS23
ROTATE Birger Christensen has been the event's closer for a few seasons now, and the Danish label has always made a point to end the week on a high note.
Designed for the woman who's ready to party — and who never misses an opportunity to be the life of it — ROTATE's Spring 2023 lineup featured high-glam dresses with crystal embellishments, slinky satin miniskirts, and sheer maxis made to show off underthings (or nothing at all).
Creative directors Thora Valdimarsdottir and Jeanette Madsen said they were inspired by the power duo — and even though models walked on their own, the cast of influential models came together for one last dance in a cadre of party-goers in various red latex designs. ROTATE may not be rewriting the rules of dressing for a night out, but it's making the dress code that much more chic.
Plus, in a new step for the brand, ROTATE released an NFT and an AR try-on filter available via Snapchat for its its much-loved high-necked Theresa dress, allowing users to try on outfits straight off the runway.
Extracted from Harper's Bazaar. First published on Aug 12, 2022.