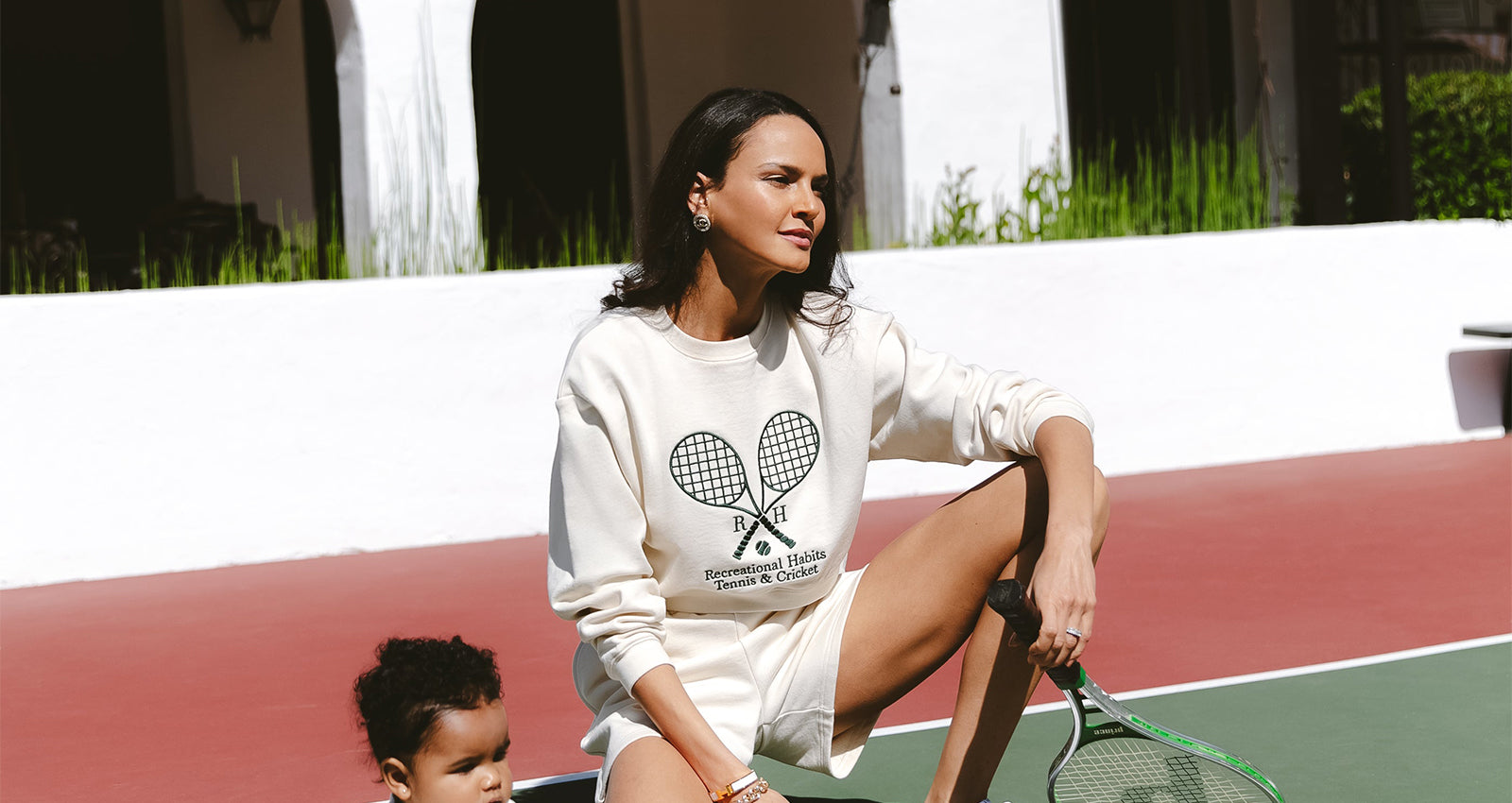 Tennis 2.0 by Recreational Habits
Started by power couple Marlon Muller and Jackie Skye Muller, Recreational Habits is a fashion lifestyle brand created to bring the exclusive world of the preppy elite and their hobbies to the historically excluded.
Featuring Williams Cropped Crew Sweater in Green & Varsity Cotton Shorts in Green
Within their Spring Summer 2022 collections, the preppy brand created a tennis-focused range with diversity in mind and to encourage new groups of young individuals to pick the classic sport up. 
TENNIS 2.0
This season sees the latest tennis capsule reimagined for the woman moving into the next chapter of her life - one of increased responsibilities where she maintains her recreational passions, but shares them with her partner, children and family.
Thus introducing a versatile range perfected for the court and perfectly stylish to wear on the daily. Fuss-free silhouettes for effortless style on and off the greens.
Featuring Chris Tennis Dress in White
And a fresh line-up of crisp white graphic pieces spun from a blend of organic cotton and bamboo rayon for ultimate comfort. 
Featuring (Left) Peng Cropped Tee in White, (Right) Maria Polo Shirt in White & Naomi Pleated Skirt in White 
Recreational Habits Tennis 2.0 Capsule Collection is now available online and in-store at our Singapore boutique. Worldwide shipping available. Shop here.