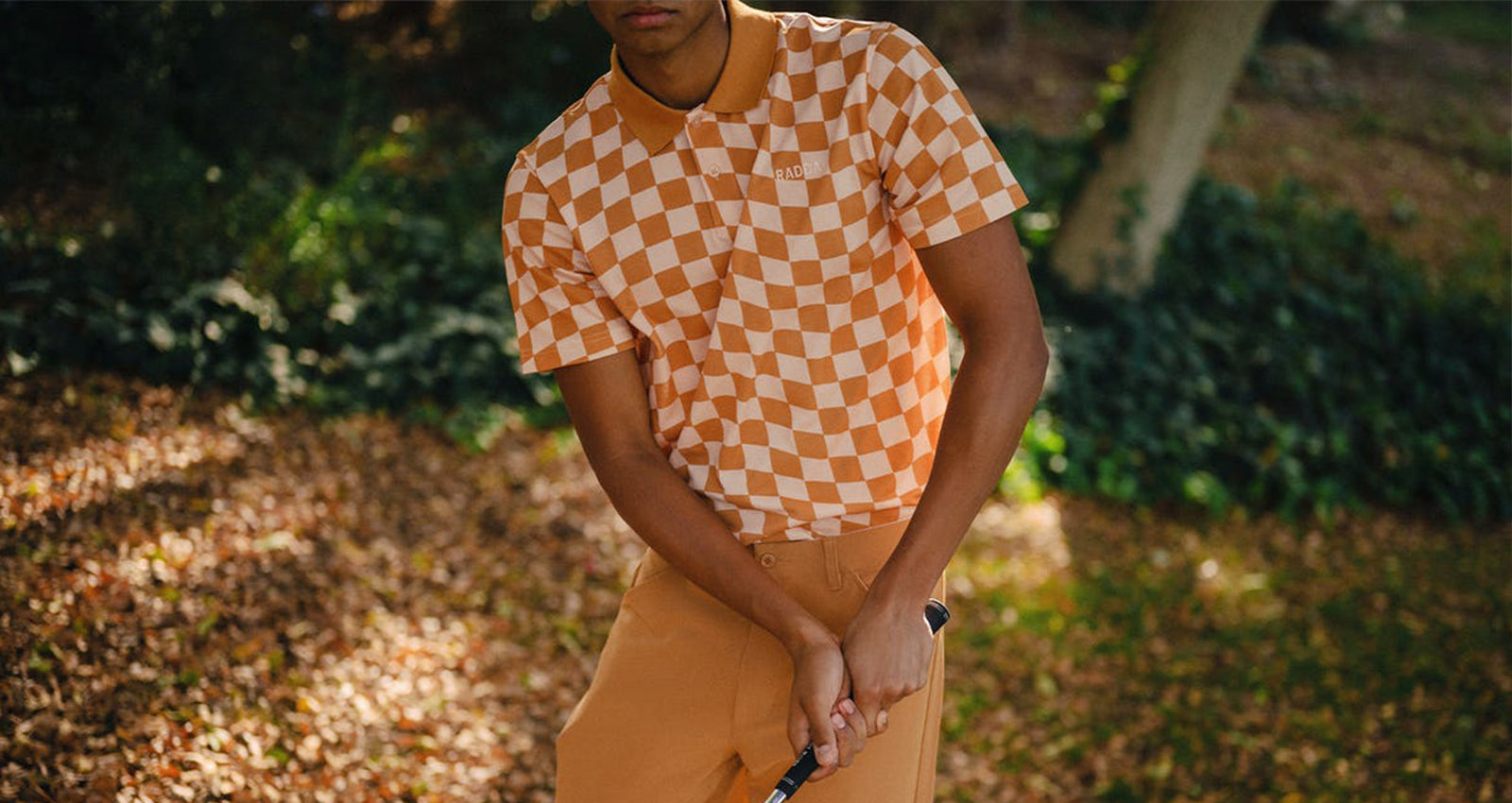 Modern Golfing with Radda Golf
The newest addition to our thoughtfully curated collection of premium athleisure brands from around the world, Radda Golf is a Brooklyn and Los Angeles-based, lifestyle-driven golf apparel brand looking to push the aesthetic and cultural experiences of golf and bring accessibility to the game.
Founded in 2019 by Jason Fields and Ivan Dominguez, the founders are challenging the traditional country club notions of 'proper golf attire' through the brand with their contemporary vision for the sport.
"We grew tired of the 'golf uniform' so we decided to launch our own take on modern golf attire. Our inspiration for creating Radda was born out of a desire to improve the market and modernize the aesthetic and culture." - Jason Fields, Co-Founder
Collections are influenced by the more dynamic set of interests and passions that the modern golfer maintains - including art, music, streetwear, movies and all that we are doing and appreciating off the course.
Featuring Overfield Polo Shirt in Blood Orange
Sporting bold shades and larger-than-life patterns sure to make visual statements on and off the course - made to elevate your everyday look with an adventurous charm. 
Left to Right: Ranma Polo Shirt in Sky Blue/Cocoa | North Star Polo Shirt in Sand | Paltabor Polo Shirt in Caramel | A-Ko Polo Shirt in Moss | Macross Bucket Hat in Indigo | Golgo Nylon Hat in White
Committed to bringing a fresher style and perspective to the golf world, Radda creates clothing inspired by the everyday happenings on the street with thoughtful golf functionality thrown into the mix for ensured versatility.