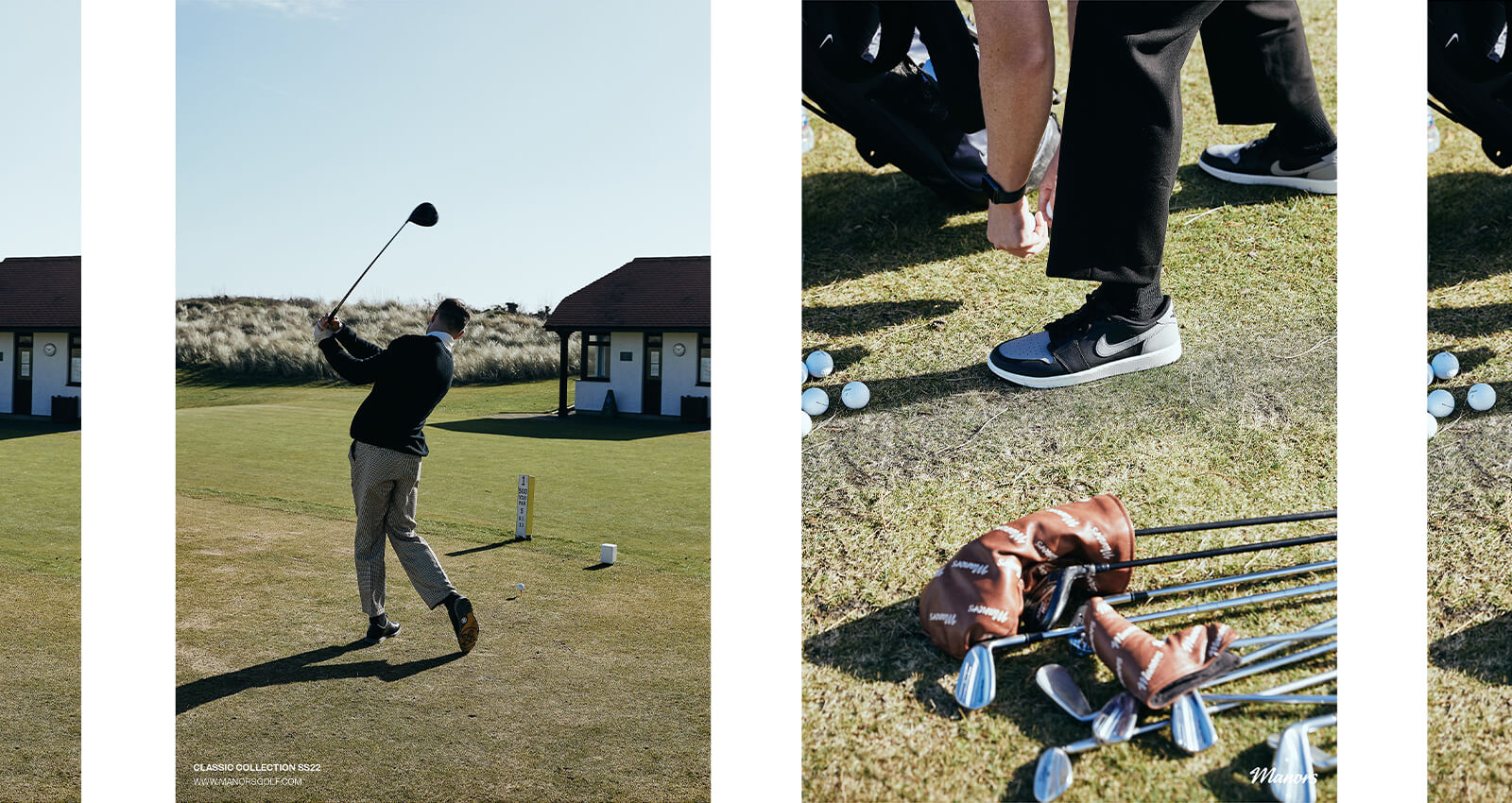 Gentlemen Dressing For The Sartorial Golfer
More so than any sport, clothing in golf is an essential part of the game and its unspoken rule of decorum. Commonly known as the 'Rich Man's Sport' with roots deep in tradition and history, golf attire has come a long way from its prime era in the 19th century to its current-day modernities.
Image credit: Gentleman's Gazette
In an effort to keep up with the times and to appeal to the younger generations who desire to dress closer to their day-to-day wear instead of the game's longstanding stuffy dress code, golf has steadily become less exclusive and more of a relaxed, smart-casual game over the years.
We have seen multiple brands design collections for on and off the course - creating golfing attire that can double-up easily as your everyday wear so you can maximise the versatility of every piece. 
Thus from our newly launched line-up of athleisure brands and golf-focused labels, we have curated wearable, celebrity-inspired looks the sartorial golfer can hit the green in for the morning, and get lunch in right after.
01 Green Polo, Manors Golf 02 Green Cap, Manors Golf 03 Putter Cover, The Golfer's Journal 04 Black Sweatpants, Recreational Habits 05 Beige Printed Polo, Radda Golf 06 Sand Cap, Radda Golf 07 Traction Kit, Golfkicks 08 Waffle One Sneakers, Nike
01 Cream Vest, Manors Golf 02 Red Tartan Pants, Manors Golf 03 White Polo, The Golfer's Journal 04 Brown Sneakers, Run Of 05 Cream Sweatpants, Recreational Habits 06 Traction Kit, Golfkicks 07 Grey Hoodie, The Golfer's Journal 08 Patterned Vest, Manors Golf 09 White Bucket Hat, Radda Golf
01 Navy Hoodie, Recreational Habits 02 White Cap, The Golfer's Journal 03 Navy Sweatpants, Recreational Habits 04 Putter Cover, The Golfer's Journal 05 Yellow Sneakers, Run Of 06 Navy Cap, Radda Golf 07 Grey Sweatpants, Recreational Habits 08 Grey Hoodie, Recreational Habits 09 Traction Kit, Golfkicks
For more transeasonal pieces to enjoy during your games, shop our newly-launched curation of athleisure brands here to discover more.