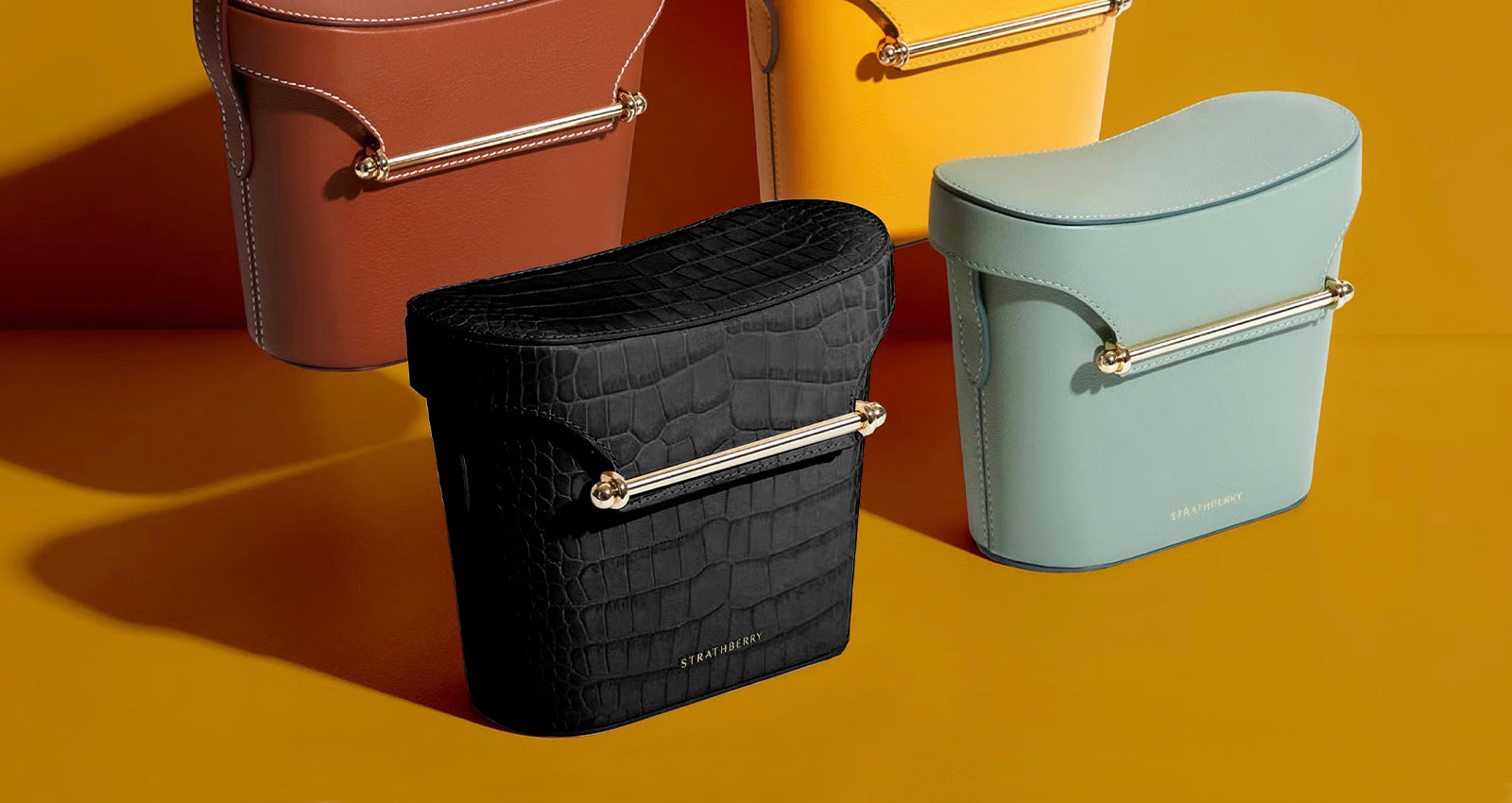 Celebrate Adventure with Strathberry Fall Winter 2022
Strathberry is an Edinburgh-based and internationally known brand founded by husband and wife team Guy and Leeanne Hundleby in 2013.
"With the name Strathberry, we really wanted to honour our Scottish roots and named the brand after the word Strath, meaning wide river valley in Scots. In the past, berries were used to dye the traditional Scottish fabric and materials. This is where Strathberry comes from." Leeanne Hundleby
Specialising in luxury leather goods, Strathberry creations are meticulously handcrafted in Spain using only the finest quality Spanish leathers and finishes. Known for its instantly recognisable bar closure and minimalist design aesthetic, Strathberry's elegant lines, exceptional attention to detail and celebrity endorsement have lead to a global following. 
FALL WINTER 2022 explores the theme of escapism in cinema. Inspired by the power of visual storytelling, the collection is a nostalgic celebration of the carefree and childlike spirit of adventure depicted in movies. 
Familiar tapestry returns in a range of newly-introduced colours adding varying charm and allure to the brand's classic silhouettes - adding a touch of subtle maximalism to these contemporary, versatile everyday companions everyone simply cannot get enough of.
@simple.blanc
Introducing the exclusive design of the season sporting a retro chic charm, this crossbody design echoes the shy curiosity and fearless eccentricity of the perfect heroine. 
The play of carefully balanced proportions and sinuous geometric lines alongside signature hardware makes this bag instantly recognizable as a quintessential Strathberry piece.
Featuring Nano Tote Bag in Saffiano Leather Cappuccino
Strathberry puts premium quality and boundless creativity at the forefront, creating luxury leather goods that will see you through for years. Every piece is conceived as the trusted companion of exciting travels yet to come, and designed to fit all that you need for the day.