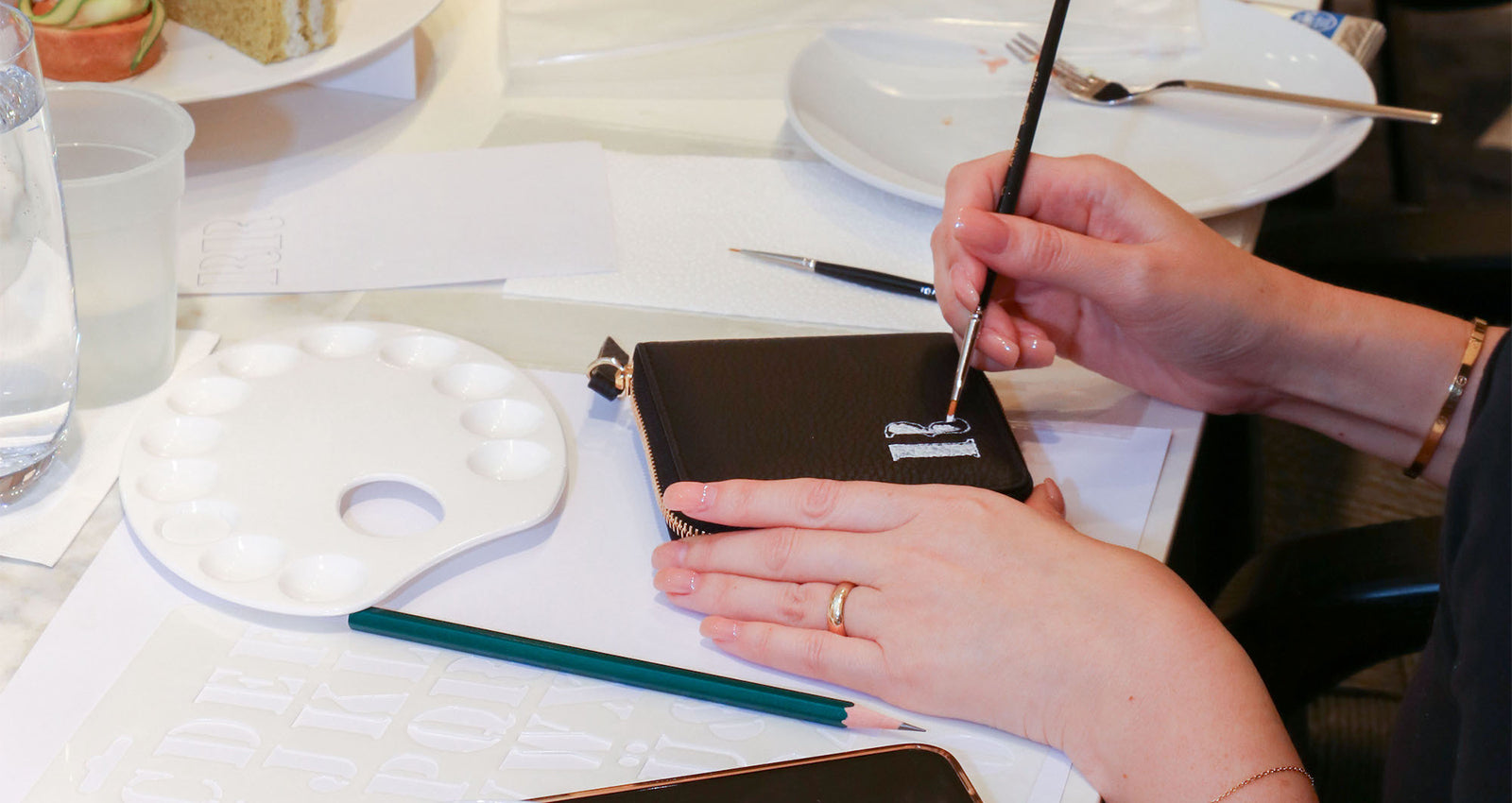 OVERVIEW: STRATHBERRY MARQUAGE LETTERING WORKSHOP
On November 29th Tuesday 2022, CLOSET hosted a complimentary marquage painting workshop in collaboration with our favourite UK leather goods brand Strathberry for members of The Closet Club and various social media partners.
Guided by Lydia Syiariel – the marquage artist who was featured in our opening party, guests enjoyed the creative experience of hand-painting personalized initials on Strathberry wallets for themselves or a loved one, all while enjoying light bites from St. Regis hotel and a variety of beverage offerings.
Featuring the Strathberry Rose Street Wallet in Black, Claret & Bottle Green
Sign up for The Closet Club here (it's free!) and be the first to experience one-of-a-kind experiences, exclusive sales and all things exciting we have planned for you.