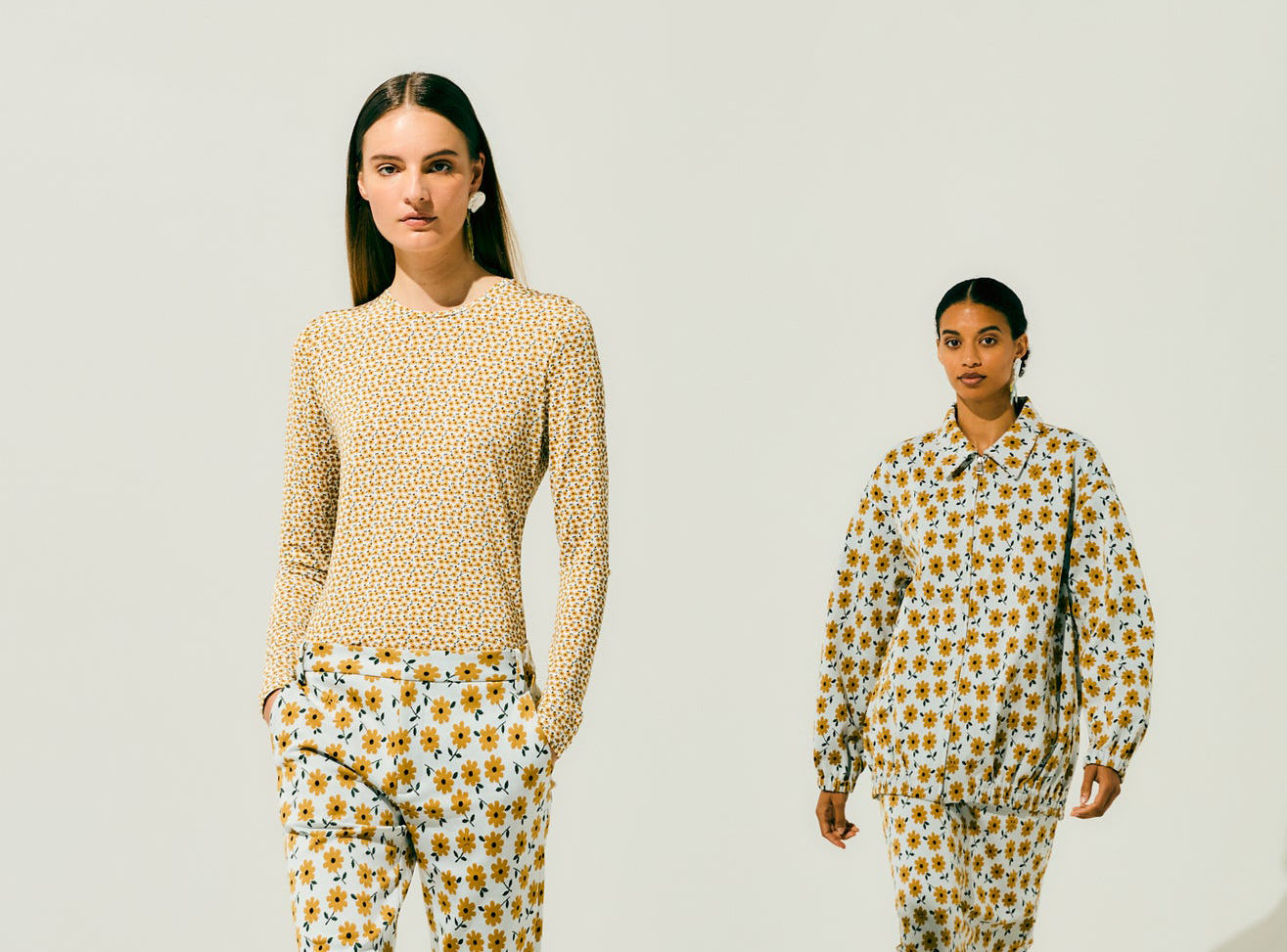 The New Season: TIBI Pre-Spring 2022
Launched in 1997, TIBI is a focused lifestyle collection of womenswear, menswear and accessories designed for the Creative Pragmatists - those whose styles are identified as highly creative but balanced with utility.
This season sees the continuation of founder Amy Smilovic's goal of making fashion constantly easier, more relatable and more fun. 
PRE-SPRING 2022
This collection cleanses the palette. A fond nod to the 90's and early aughts gives the collection a reference point that can live into the present and the future.
Of versatile shades and refined silhouettes perfect for everyday dressing, to bold hues, relaxed cuts and conceptual prints designed for the expressive - TIBI's Resort 2022 line-up features styles that span across the main three facets of our lives.
Play: The most loved! Think sunny days and memorable nights spent laughing away with kith and kin. 
Starring the TIBI Stretch Shirred Bodysuit in Black - a fitted cami top featuring a ruched bodice and lower neckline for the daring. Style yours with a printed bottom and strappy sandals or white sneakers for a casual day out.
Dinner: When you desire elevated silhouettes and classics for special nights with loved ones, and a good meal. 
Starring the TIBI Stretch Scoop-back Bodysuit in Black - a sleek, body-hugging piece that surprises at the back. Style yours with a printed bottom and heels for a sophisticated night away.
Work: To take you through the day creating significant impressions on everyone you meet. Look good, feel good, and your confidence will shine right through. 
Starring the TIBI Tropical Wool Pleated Leather Waist Belt Wrap Skirt in Dark Stone - an asymmetrical piece that is classy yet adventurous. Style yours with a solid-coloured top and your favourite pumps for a minimalistic fit with an edge.
A line-up of effortless styles for the curious, discover Amy Smilovic's exploration of taking risks and twisting the rules of the classics within modern fashion today.