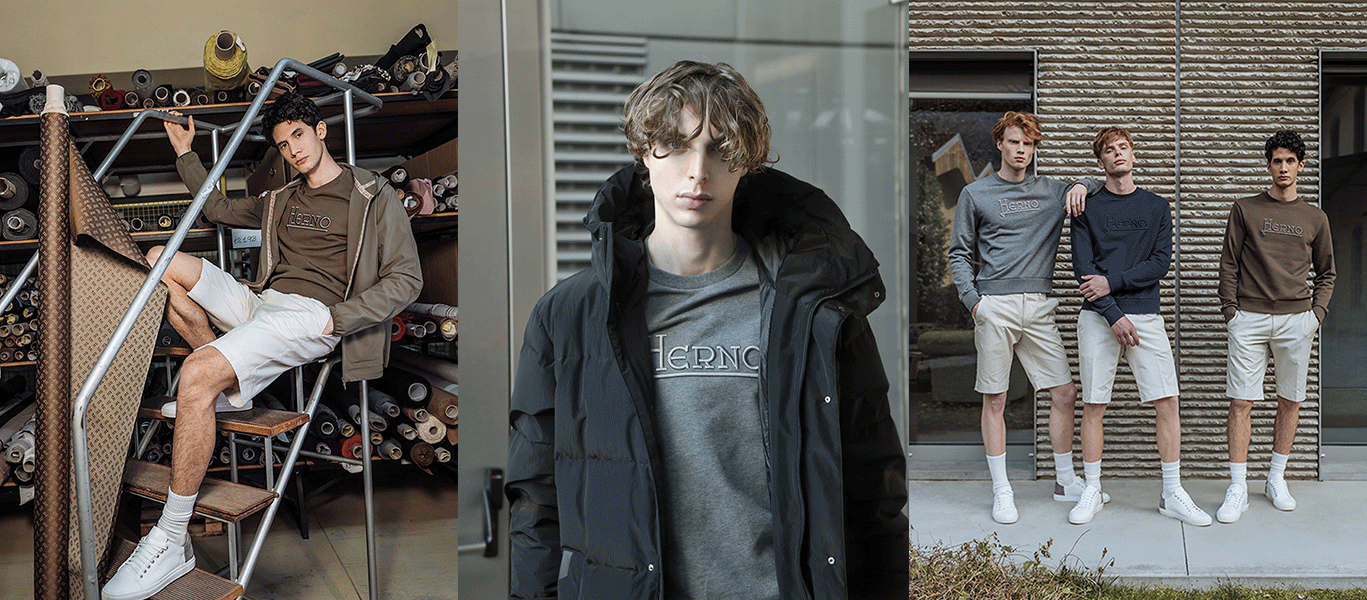 Evergreen Styles With Herno Spring Summer 2022
Of mindfully-selected fabrics of the highest quality and thoughtful designs, Herno is a luxury Italian clothing label that now represents a highly-respected name in Italian apparel, based on the premise of functionality over aesthetics.
Founded in Lesa, 1948, the brand is now synonymous with urban outerwear, dedicated to the modern consumer seeking emblematic craftsmanship and sleek taste. Beyond superior, all-season outerwears, Herno creates timeless, versatile, classic everyday silhouettes of premium fabrication to take you through the seasons effortlessly.
Products that are born in an establishment designed like a creative work-site, where tradition and modernity co-exist.
SPRING SUMMER 2022 
This season looks beyond the weight of living, understanding that these unexpected and strange times we are living in need lightness. This collection takes and creates ideas from different perspectives, made for you to readily face the present and beyond - an edit of the best pieces that are sure to become wardrobe essentials.
1. Cotton-Stretch Sweater
In Military Green & Pearl Grey
A cosy sweater made for chilly days, this crew-neck pullover is crafted from thick stretch cotton and features elastic hems with the brand embroidered boldly across the chest. Style yours with tapered slacks for a casual-sleek edit or joggers for lounging around with friends. 
2. Jersey Crepe Polo Shirt
A staple you're sure to reach for season after season, this classic polo is cut from a lightweight stretch cotton fabric into a regular, relaxed fit perfect for both work and play.
3. Superfine Cotton-Stretch T-Shirt
Cut from ultra-soft stretch cotton into a classic, relaxed silhouette perfect for daily wear. A fit perfected to sit just right on your body, don't miss out on the one wardrobe staple you're sure to need in all colours all year round.
Ideal layering pieces to suit both your mood and the weather anytime you need, these easy-to-pair pieces are essentials you'll want to take with you for any occasion or vacation.