Article: Private Opening Party at Paragon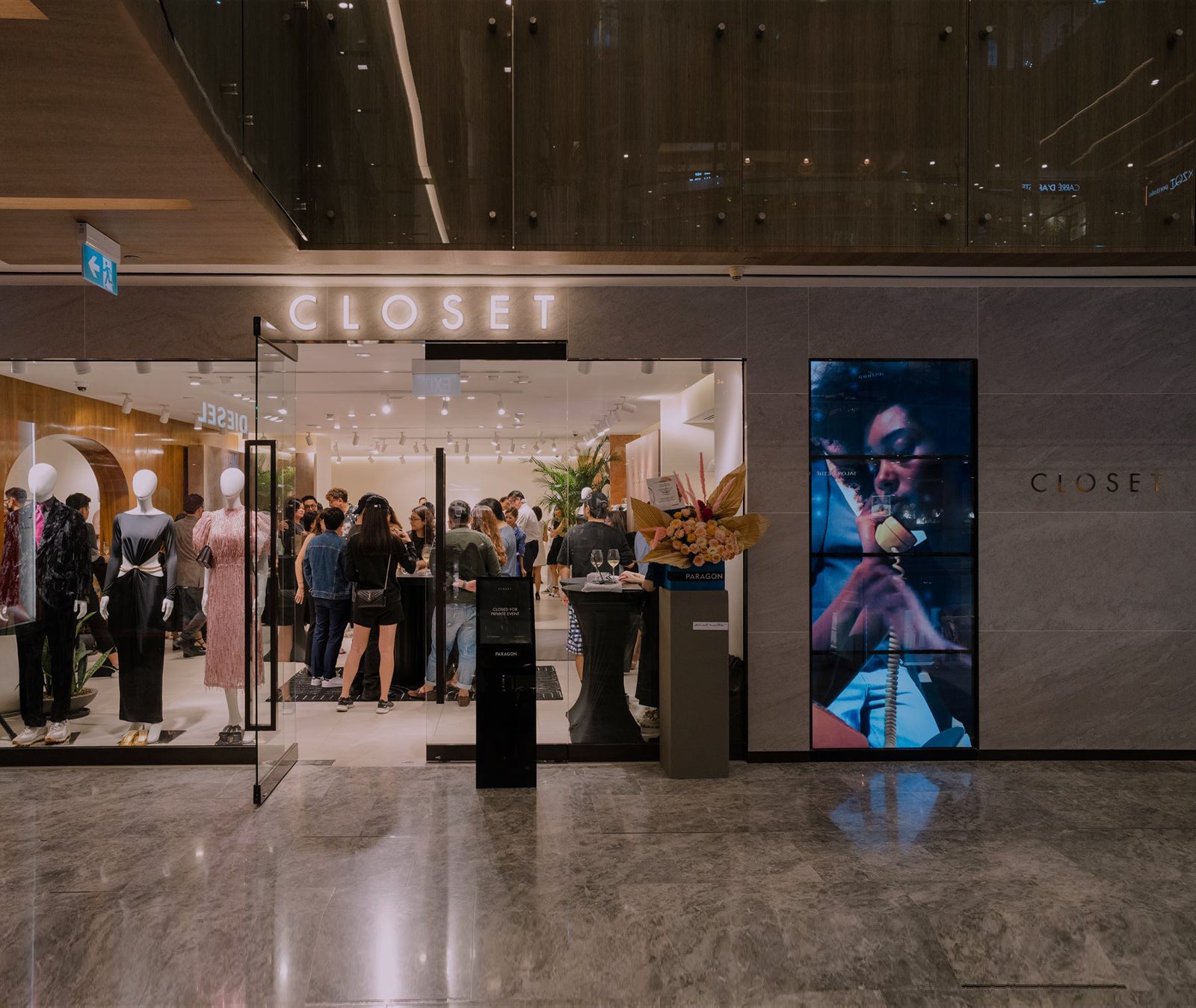 Private Opening Party at Paragon
The private opening party of CLOSET's new store in Paragon, Central Singapore was an integral step in CLOSET's journey of creating a community for like-minded people while providing exclusive services for members and media personalities alike. 
The opening introduced an exclusive preview of Fall Winter 2022 collections from our curated line-up of brands from around the world, and explored art and lifestyle with the continuous aim to expand what our platform offers. 
Artisanal Personalization: 
Sponsored by Edinburgh-based luxury leather goods brand Strathberry, local marquage artist Lydia Syiariel personalized Strathberry pieces with her delicate, hand-painted calligraphy for guests to bring home ever-lasting memories.
Japanese Wellness Brand Kins:
A new addition to CLOSET - KINS is a Japanese wellness brand specializing in probiotic-infused skincare and supplements. Guests enjoyed natural, citrus beverages with KINS consumable essence concocted to maintain our health and body from within.
Golf Lounge Bar: 
In collaboration with Manors Golf, guests enjoyed rounds of mini golf alongside whiskey with the exciting opportunity to win limited-edition Manors Golf T-shirts.