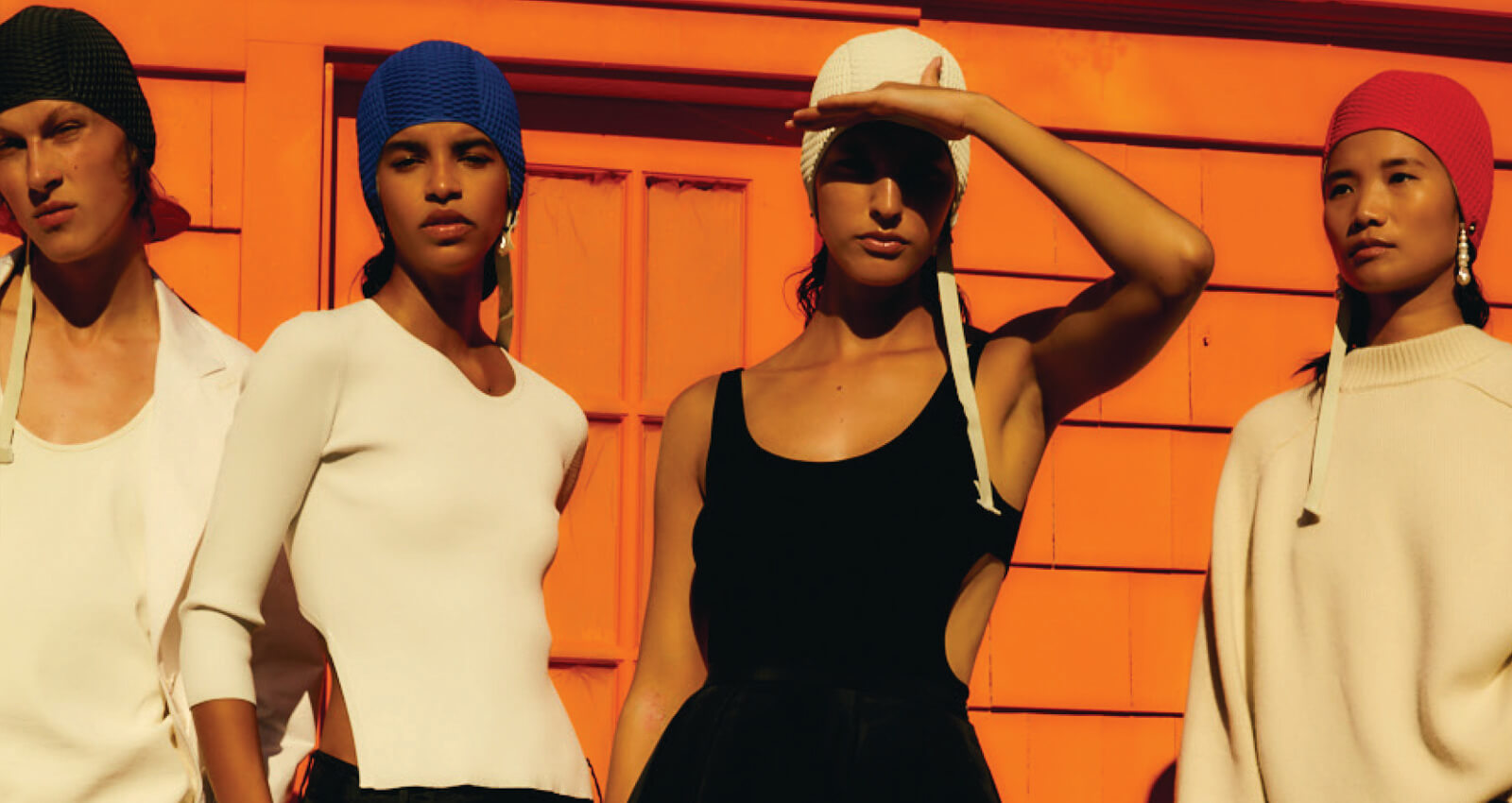 Find The Signature Fashion Colours to Wear For Your Skin Tone
Colour analysis is an important part when it comes to figuring out what colour combination and makeup will best suit you. When you build your wardrobe based on the colour palette of your season, your outfit, accessories, and even makeup will look good on you to bring out your best features. 
These are some ideas and inspiration for you if you're learning to build a post-pandemic wardrobe. Find out more about your skin tone here.
1. Tints of Mint
The season's colours are cool, soft and less intense. The people who fit the summer colour palette have pink, rose, and blue skin undertones. If you love colour, you can experiment and get creative by coordinating different shades of green hue with other colours, it will definitely add a spark of life to your dressing.
Green hue does go well with jewel tones, so don't be afraid to add some gold to your outfit and finish your look with a fresh, floral scent that goes well with a contemporary edgy look.
2. Life in Monochrome
While you may think that monochromatic outfits take less effort, they can be pretty tricky to get right, especially prints and textures. Monochromatic style may need some trials and errors to find out what you like and what you will feel confident in.
You can also choose to mix textures within your outfit to add dimensional, depth and visual so that it's not boring. Another way is to pop on silver jewellery and bold red lipstick to create a more appealing and feminine look.
3. Au Naturel
Rebuild your back-to-work wardrobe with this timeless neutral palette. Neutral tones are easy to mix & match, they also can be a good pop of colour for your monotone outfit. When it comes to neutral, it is important to start from easy-to-wear basics and look for items that age well no matter the trend. Keep some long sleeve shirts for the rainy days!
If you prefer a no-makeup makeup look you can look into a classic neutral shade palette with earthy tones to accentuate your eyes and make them look energetic. Add on a little shimmer and bling to your eyeshadow and some gold pieces for an effortless barely-there, subtle look.
4. Sweet Pastels
Nothing says happiness more than pastels, it's time to bring the bright cheerful colours out. Pastel shade is soft enough to match the cooler blends of your skin but it is also in a warm skin undertone hue that brightens your outfit up. Light colours may be subtle but when styled in the right way, they can be as eye-catching as a bright pop of colour. 
Layer the accessories and don't be afraid to add a combination of pastels. Add warmth with a gold hue or grey shade for a cooler look. These colours work well with white heeled sandals and don't forget to complete your outfit with a sweet floral scent. 
5. Gettin' Warmer
If your skin has yellow or gold undertones, you can choose colours that reflect these tones. Brown and green are seasonal colours and they are designed to harmonise with each other because they share the same levels of hue. This means every piece in your capsule wardrobe will work easily with each other.
A warm skin tone with gold undertones will look glorious when it's complemented by the warmer tone makeup. Also, look out for pink shade lipstick with orange and yellow undertones, such as corals, peachy pinks, and nude pinks to look best on your warm skin.
01. Jumpsuit, Nanushka 02. Palette, Nars 03. Trapeze Bag, Nanushka 04. Strappy Heels, Jimmy Choo 05. Yellow Dress, Nanushka 06. Perfume, Gucci 07. Eyewear, Linda Farrow
6. Colours of sunset
Orange and yellow are considered high energy, energetic colours. They are easy to mix around and get inspiration for your overall style. Orange will also be a good choice if you want to experiment with colours and make your outfit pop. 
Rich autumn colours usually complement warm or golden skin tones. The golden hour has inspired many make-up palettes. A pretty brown or light natural eyeshadow would be perfect to wear with an orange dress. Light lip colour or maybe nude gloss would work too.
Dressing for your skin tone is a little bit of a mystery- even to us! However, it's a good starting point to understand your skin tone before finding what you love the most and feel the best wearing. Have fun!