Article: Be luxuriously comfortable in The New Season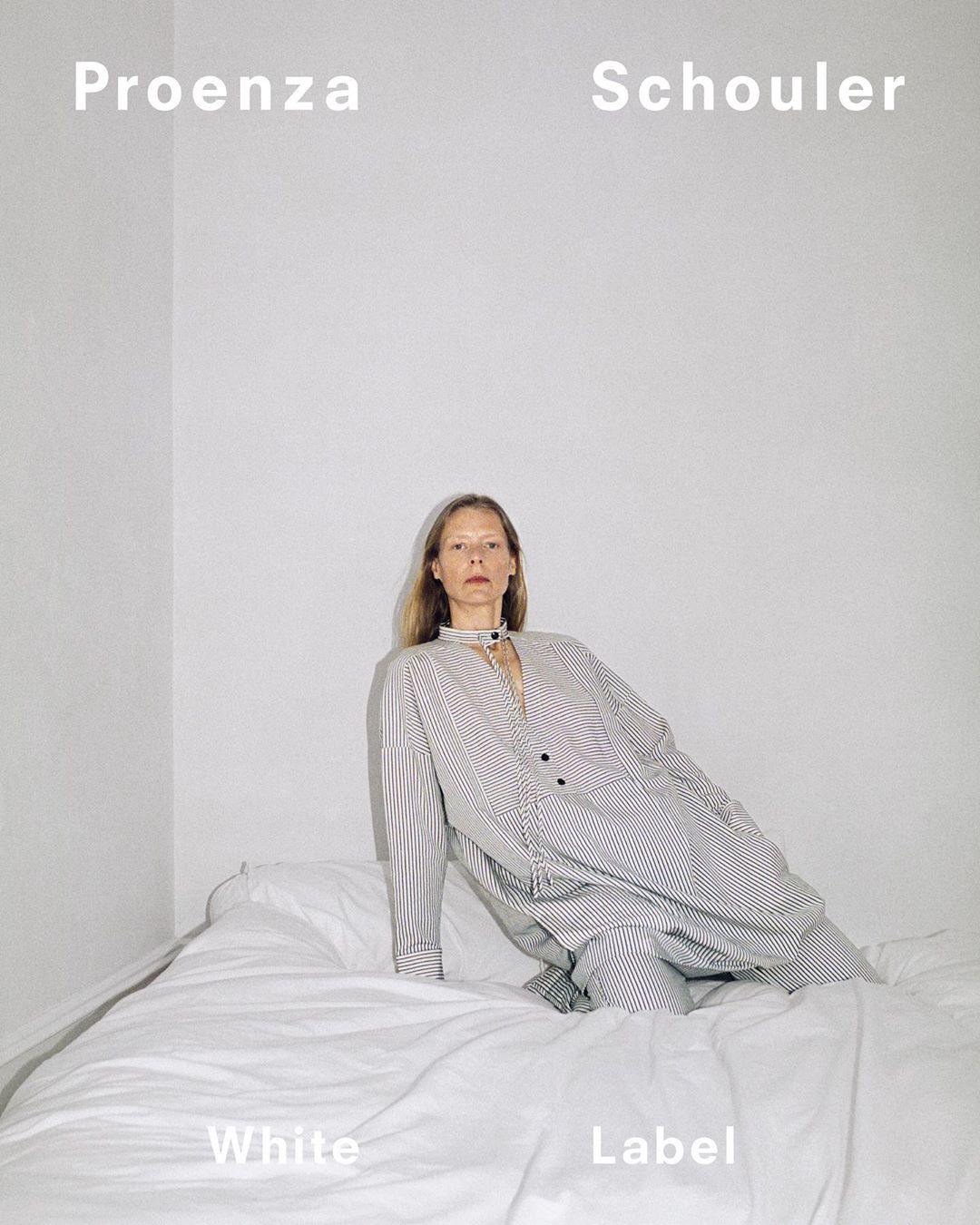 Be luxuriously comfortable in The New Season
Proenza Schouler White Label Pre-Fall 2020
The label that aims to fulfil your everyday casual wear needs luxuriously. 
Founded in 2002 by Jack McCollough and Lazaro Hernandez, Proenza Schouler is a label that has carved its name in the industry. This New York based label is defined by an ingenious fusion of sartorialism and eclecticism, inspired by modern art and urban culture. This brand seeks to bring out confidence and elegance, not compromising ease and comfort through its curated selection of customed fabrics. In the year of 2017, Proenza Schouler White Label (PSWL) was founded as the sister collection to the main collection, delivering pieces directed towards the idea of casual luxury, comfort and relaxed everyday wear. Helmed as the affordable line of Proenza Schouler, inspiration was drawn from street style to casual wear with a hint of contemporary art on top of immaculate tailoring and fabrication.
For the pre-fall 2020 season, Proenza Schouler White Label encompasses the idea of an evolving woman in an urban landscape, a paradoxical mix of edge and class tied together with comfort and ease. Continuing its trajectory towards creating everyday designs, the prêt-à-porter line provides comfort, confidence and style to the Proenza Schouler Woman. The pieces of washed cottons, novel separates or crisp cotton poplins are tailored and constructed into urban silhouettes that allow the apparels to be worn with confidence and ease.
With luxurious comfort at the root of this season, the renewed direction of PSWL sees relaxed and loose-fitting pieces with intricate stitching on daily wear. Oversized dresses for this collection provides an effortless style and the gathering on-trend pouf effect emphasize the idea of relaxed looks. Though minimalistic, the designs pay much attention to the details such as the cutting and necklines which add edginess to the pieces. The tops display a range of different necklines - from wide scoop necklines that accentuates the collarbone area, to turtlenecks with cutouts that adds details while confidently exhibit the shoulders.
A notable style for this collection is the Pajama fits. Nothing proclaim comfort more than relaxed and lightweight pieces like the Rumpled Pique Pajama Top. Separately the top is crafted to a fluid, relaxed silhouette ― featuring contrasting white binding details and a low curved hem which drapes loosely on the body. A fundamental and versatile piece on its own and a contemporary 'sleepwear' set  look when when paired with its matching wide-leg pants.
Another pajama fit is the Striped Pajama Caftan that embodies style, comfort and versatility, detailed with the PSWL season's iconic closure revealing a tailored collar band above a V-neck cut with subtle buttoning on the front. Adjusting to the new-norm like work from home routine, this collection is most suited for us to strut out back into Zoom-presentable pieces and strike the perfect balance between laidback and polished.

Encompassing the idea of confidence and comfort while being subtly luxurious and stylish, Proenza Schouler White Label Pre-Fall 2020 collection seeks to fulfil every women's wardrobe needs.