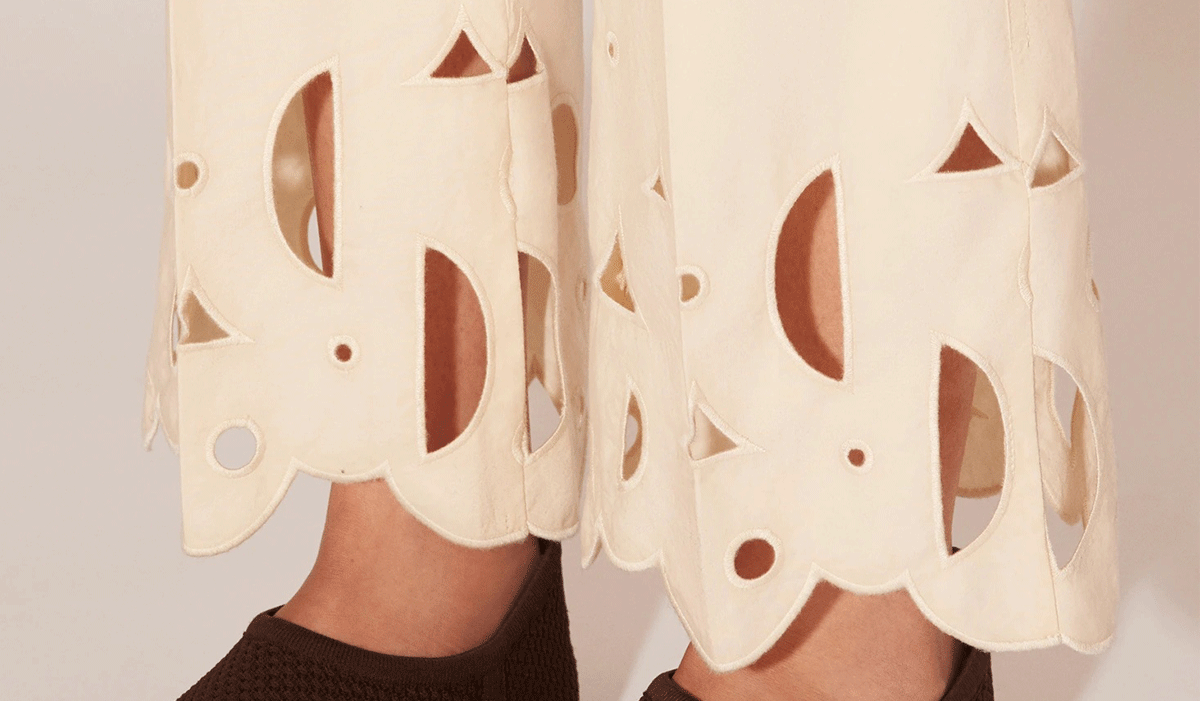 In Focus: Nanushka's Key Looks from Pre-Spring 2022
Founded in 2016 by Sandra Sandor, Nanushka is a womenswear, menswear and accessories label that meshes material innovation to bring forward the brand's vision of responsible luxury.

Through Sandor's unwavering dedication to responsible production, Nanushka delivers a modern, versatile, day to night wardrobe for the modern bohemian with the aim of creating a new informal form of beauty.
Featuring Kaya Cardigan & Veerle Skirt in Black
PRE-SPRING 2022 - MATERIAL FORMS
This season explores the unconventional materials associated with the modernist movement Arte Povera ('Poor Art'). It is built around a subversive yet elevated use of everyday elements, manifested through craft and hand technique informed by a unique mix of traditional and contemporary culture.
(Left, Right) Chrissie Top in Pink, Nilo Shirt & Sibi Skirt
Full of texture and tactility, the line-up boasts bolder, striking shapes set against modern silhouettes for the contemporary woman. Traditional Hungarian cut-out shapes are interpreted as modern geometrics to add meaningful detail to classic styles.
Featuring Eazi Belt, Chrissie Top in Creme, Sabia Shirt in Creme & Zoey Pants in Creme, 
This coveted three-piece fit offers a sleek, sophisticated look anyone can pull off. Of a clean, minimalistic silhouette, the highlights of the look are all in its details. 
Celebrating the beauty in imperfection, Nanushka puts pure design and conscious creativity together in a style true to Sandor, informed by travel, innovation and heritage.

gift guide
Valentine's Day is fast approaching, and we know that gift-shopping for one (or more!) of the most important people in your life can get stressful at times. Luckily for you, CLOSET has put together...
Read more