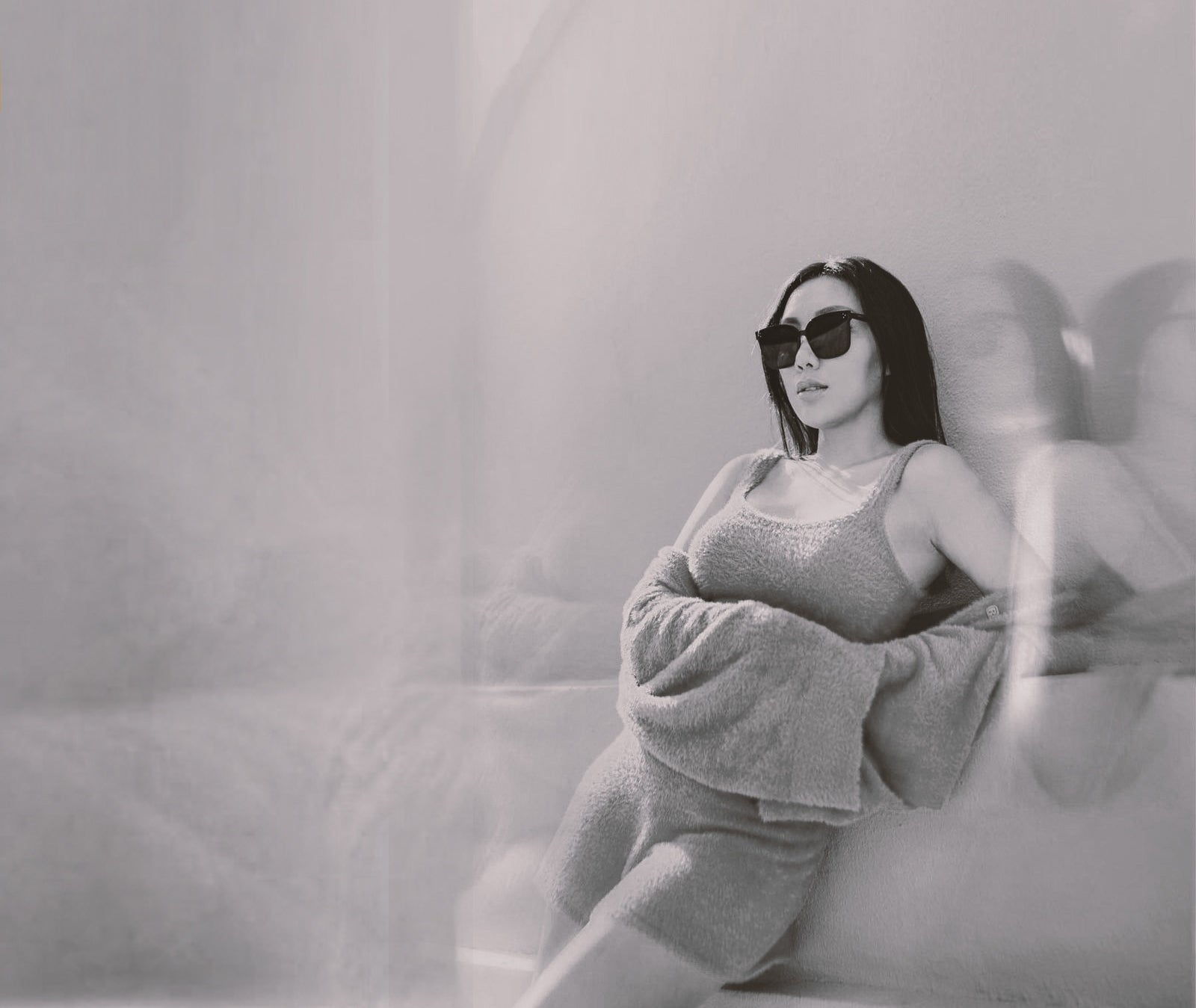 Exclusive Interview With Jean Danker
With the opening of our new and elevated store space in Paragon this October, the team at CLOSET got the chance to sit down with Jean Danker who hosted our private launch. Meet Singapore's most well-loved radio and TV presenter, and one of CLOSET's favourite personalities to work with. 
Varley Amar Tennis Dress In Snow White
1. WHAT IS A TYPICAL DAY LIKE FOR YOU?
Work has been busy - so lately it's been all work. Before anything else though, I start with coffee in the morning and squeeze my dog biscuit, *laughs* - then reply all my messages/emails.
After that, it's meetings/ work errands and off to work to prep and the actual radio show from 5-8pm. I stay back for another hour after just to finish up some production or emails and then back home for dinner and shower.
Then I'm back spending another hour or two working and I'll zone out with the telly on my couch before I sleep!
It's been hectic! But I've been getting a massage in every weekend - as a treat, but also an absolute necessity! 
Nanushka Layan Dress In Navy/Creme Check
ROTATE Birger Christensen Dusk Top in Purple Orchid
2. AS AN ESTABLISHED RADIO AND TV PRESENTER HERE IN SINGAPORE, WHAT SKILLS AND MINDSET HAS HELPED YOU MOST IN GROWING YOUR CAREER THUS FAR?
I think to excel in this line or work, you really need to have perseverance and determination. Because we are putting ourselves out there on the daily and our value does depend on what others think of us - so having a good sense of self away from work is important.
Also if something doesn't work for me, I don't dwell on it and just move forward immediately and find a solution. That has served me well. I've also been very busy so I've honestly no time to dwell either! 
Recreational Habits William Cropped Crew Sweater In Green
Cult Gaia Willow Dress in Persian Blue
3. WHAT ADVICE CAN YOU GIVE TO ANYONE LOOKING TO BREAK INTO THE FIELD?
Don't be scared - Just do it! Like everything else, you'll learn on the job and as long as u keep at it, anything is possible! 
4. WHAT IS ONE OUTFIT STYLE YOU CAN ALWAYS RELY ON TO FEEL YOUR BEST?
I love well-fitted outfits and high heels. They always make me feel ready to take on the world!