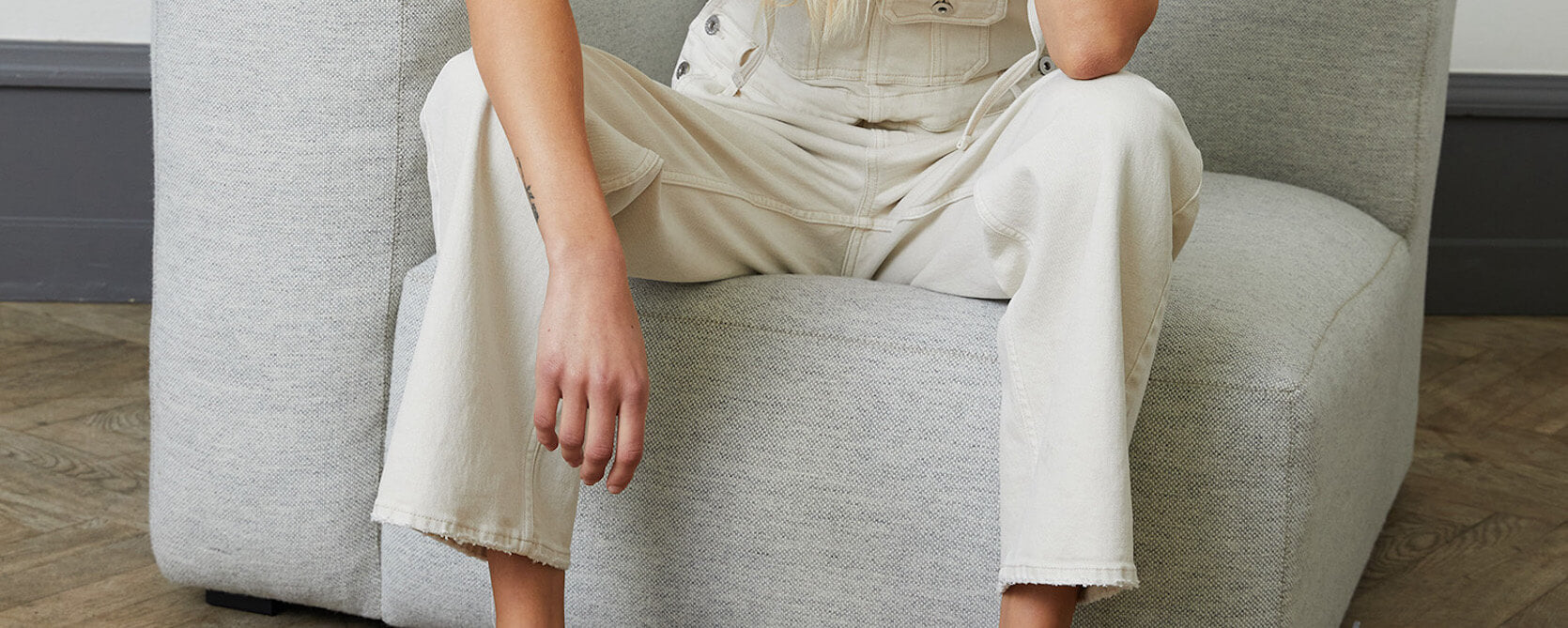 Celebrity's Most Popular Denim Trends — Summer'21 Edition
When you are unsure of the latest trend or how to style and match what you have in your wardrobe or need outfit ideas, it's time to find inspiration from a celebrity's street style.
If there's any staple in your wardrobe, it's got to be jeans. A good and the right pair of jeans can makes you stand out in a crowd and complement whatever you are wearing on top.
Let these fashion icons inspire your heatwave wardrobe.
1. The Straight
Skinny jeans may be a staple in most people's wardrobe, and baggy jeans are the trend now, unquestionably, the straight cut jeans will essentially be the most hard-working item in your closet now. The '90s are creeping into our favourite street style look, while low-rise might be hard to pull off, consider mid-high rise fit. Style them over swimwear or out with heels.
2. The Bootcut
Bootcut jeans are designed with vintage wide flares but they might feel outdated, so, go for these slim boot-cut jeans instead. The narrow leg gives a slimmer silhouette and the wide leg elongates your legs. It is super easy to match and looks amazing with heels or your favourite tops. You can't go wrong with this flattering shape of bootcut jeans.
3. The Skinny
No matter how other fits like wide-leg or straight-cut jeans, skinnies sure does have its fan base. With the skinny jeans trend happening, there are also broader category and doesn't always mean tight to the body or uncomfortable, it can also be slim-fit, high rise and tapers close to the ankle with slightly stretchable components.
4. The Coloured
As summer is here, what's a better time to change up your denim game and try a different style for something bright or light coloured. A subtle dash of colours can liven up your usual dressing and is perfect for off-duty days. If you want to avoid white jeans, another great alternative is cream or beige colours jeans, they add a soft tone to your wardrobe.
5. The Cuffed
A pair of jeans with a turned-up fold along the bottom of the jeans can add details to your usual denim style. It can be wide or slim, depending on your preference. Cuff jeans look great with boots or heels. If you're hesitant to invest in the trend, you can always work with your current denim, try folding them and add life to your denim.
6. The Faded
Faded denim looks great with a worn-out effect and adds a unique touch to your overall look. Versatile jeans come in different shades and light washed seems to be in the light for summer. Refresh your staple wardrobe with this classic addition with modern trends.
If there's any essential of a wardrobe you just have to get right, it's your jeans. Good denim is a casual must-have: the central staple of your bottoms. A good pair of jeans that fits you well can go a long way and will last forever is always worth the investment. 
Photo credits: Pinterest