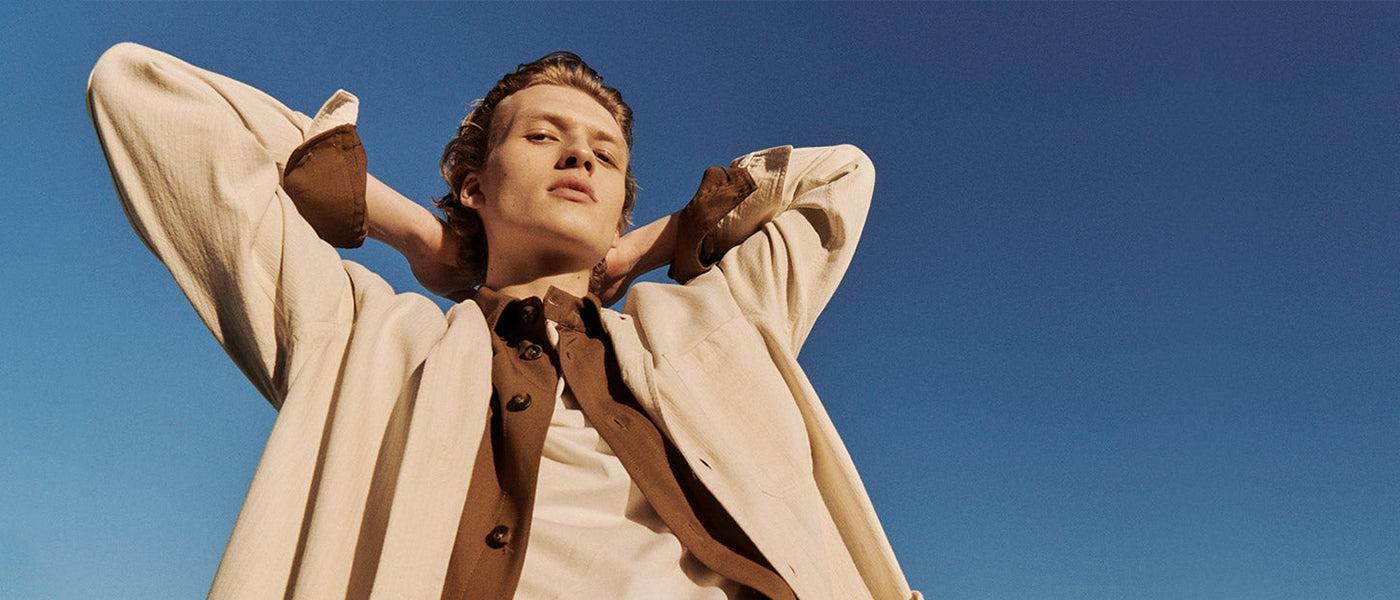 Caruso's Elevated Suiting for the Modern Man
Founded in 1958, Caruso combines meticulous construction methods with a contemporary aesthetic to create smart, stylish suiting - crafting elegance not as a show, but as a lifestyle for the modern man.
SPRING SUMMER 2022 
This season, purposefully tailored suiting loses its rigor in an array of colours and patterns made to take you through the warmer months. 
Offering a line-up of matching, layering pieces crafted for effortless, fuss-free days, these versatile essentials are sure to brighten your mood with its cheery shades plucked from the environment around us.
Featuring Panarea Suit Jacket and Panarea Pants in Yellow
Crafted from a high quality cotton blend and finished with an exclusive Caruso technique, tap into a fun masculine charm with this matching set in a yellow perfect for the cheerier seasons. Of an expertly tailored fit, layer Panarea over a dark-coloured shirt for added sophistication or wear them separately for an understated edit. 
Featuring Panarea Suit Jacket and Panarea Pants in Blue

If yellow feels a tad too cheery, discover this charming shade of blue that raises a toast to candlelit dinners by the sea. 
Featuring Panarea Suit Jacket and Panarea Pants in Plum
And this deep, alluring plum for date nights in town and formal business events. 
Featuring Ponza Jacket in White/Red Stripes
Or for a pattern you can never go wrong with, this 100% cotton blazer sports a red and white striped pattern that is sure to elevate any look. A summer essential sure to charm, style yours over a dark-coloured shirt and go light on the bottom for a modern edit with a touch of sophistication. 
Caruso Spring Summer 2022 Collection is now available online and in-store at our Singapore boutique. Discover the playful elegance Caruso will bring to your wardrobe this season and beyond. Worldwide shipping available. Shop here.