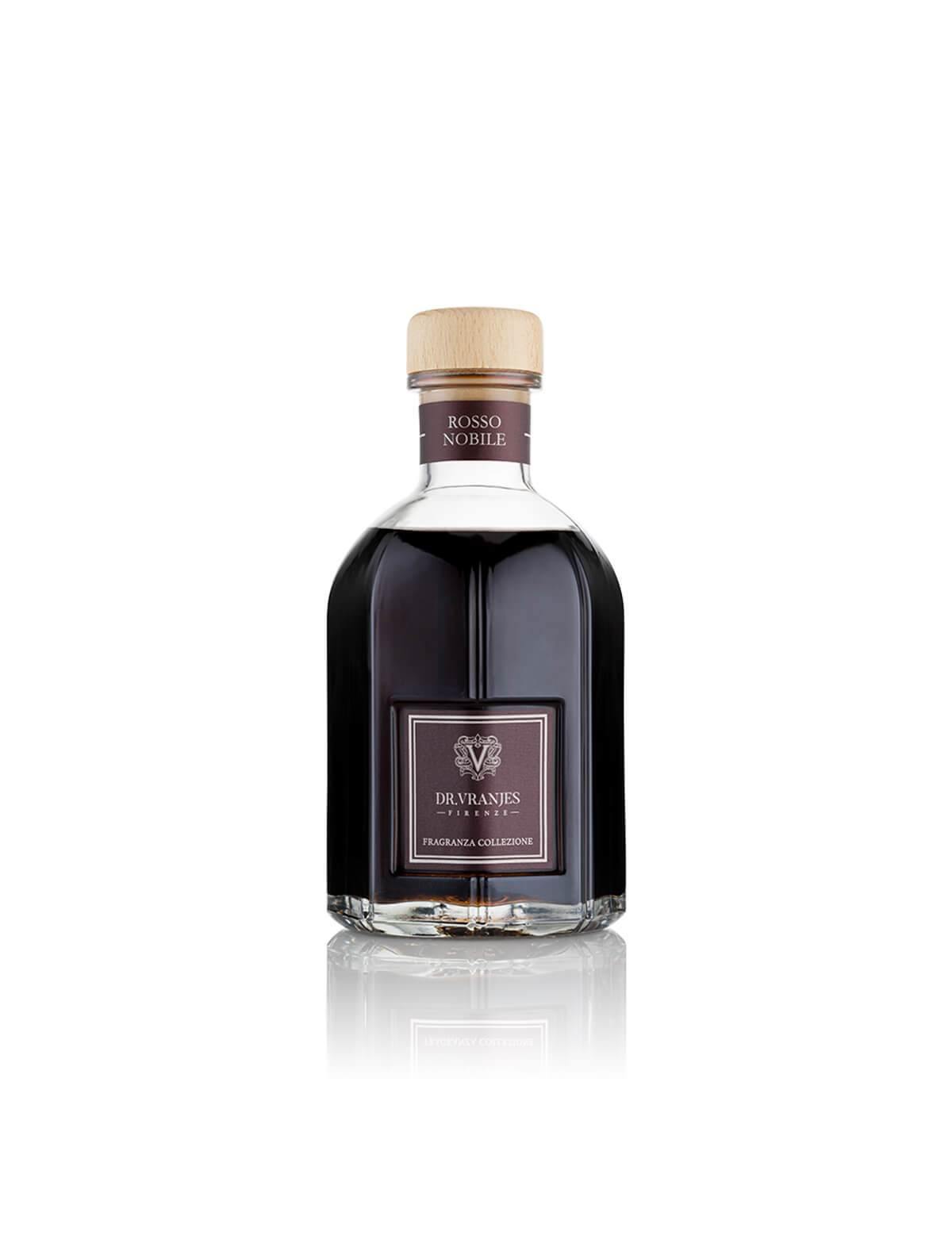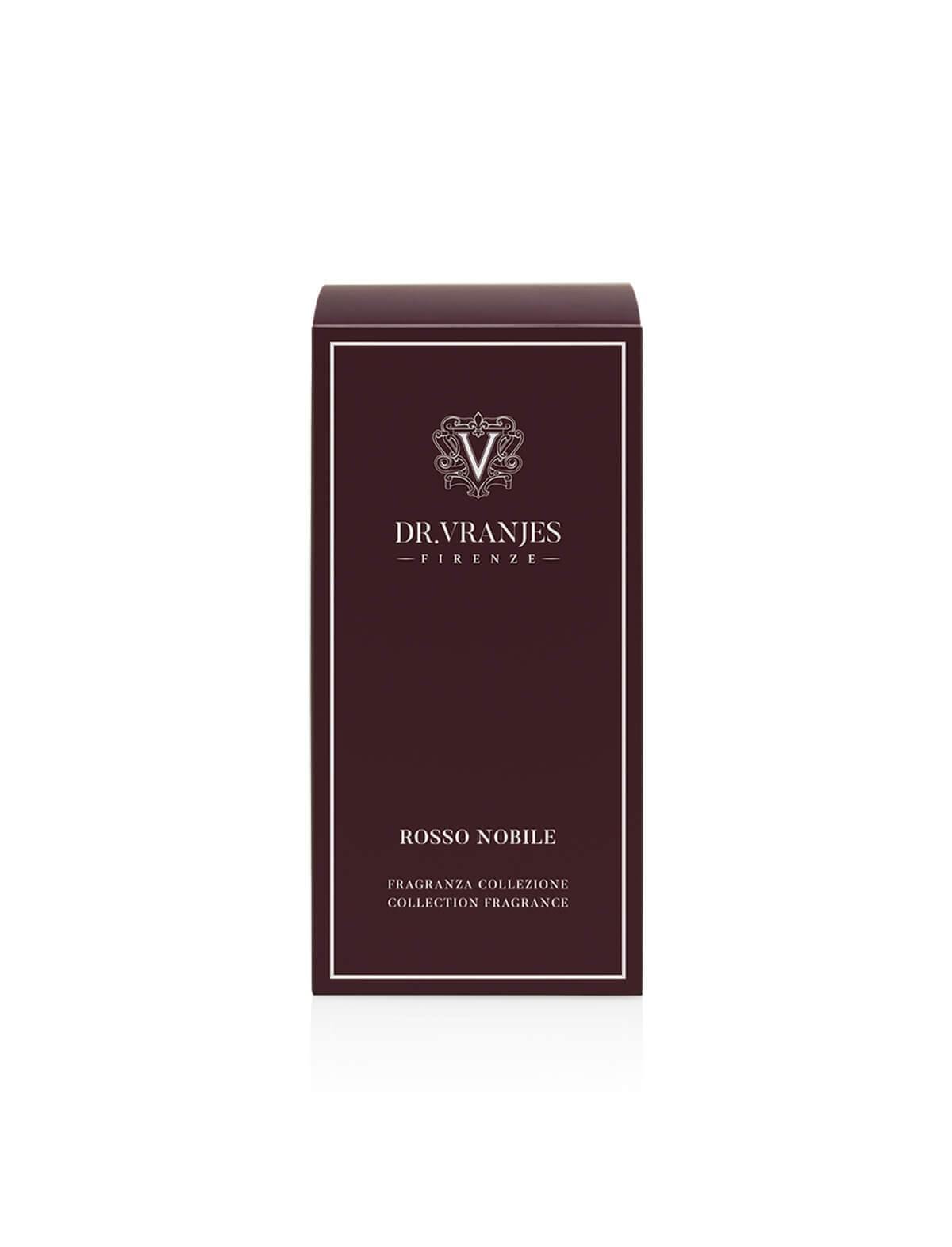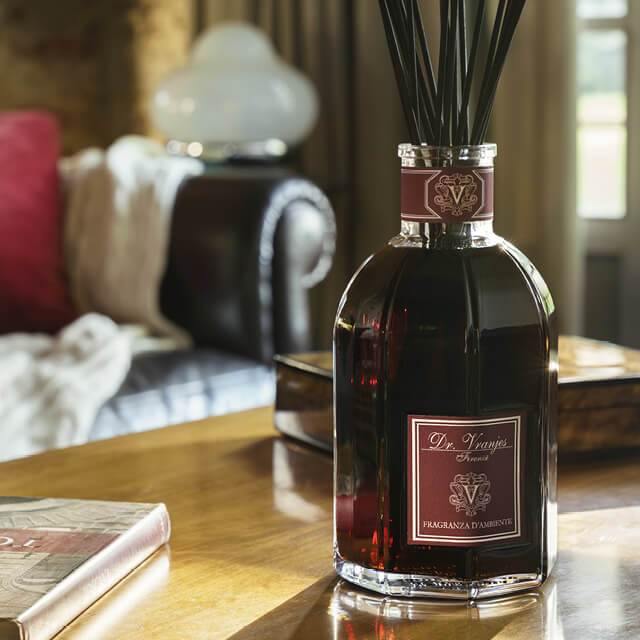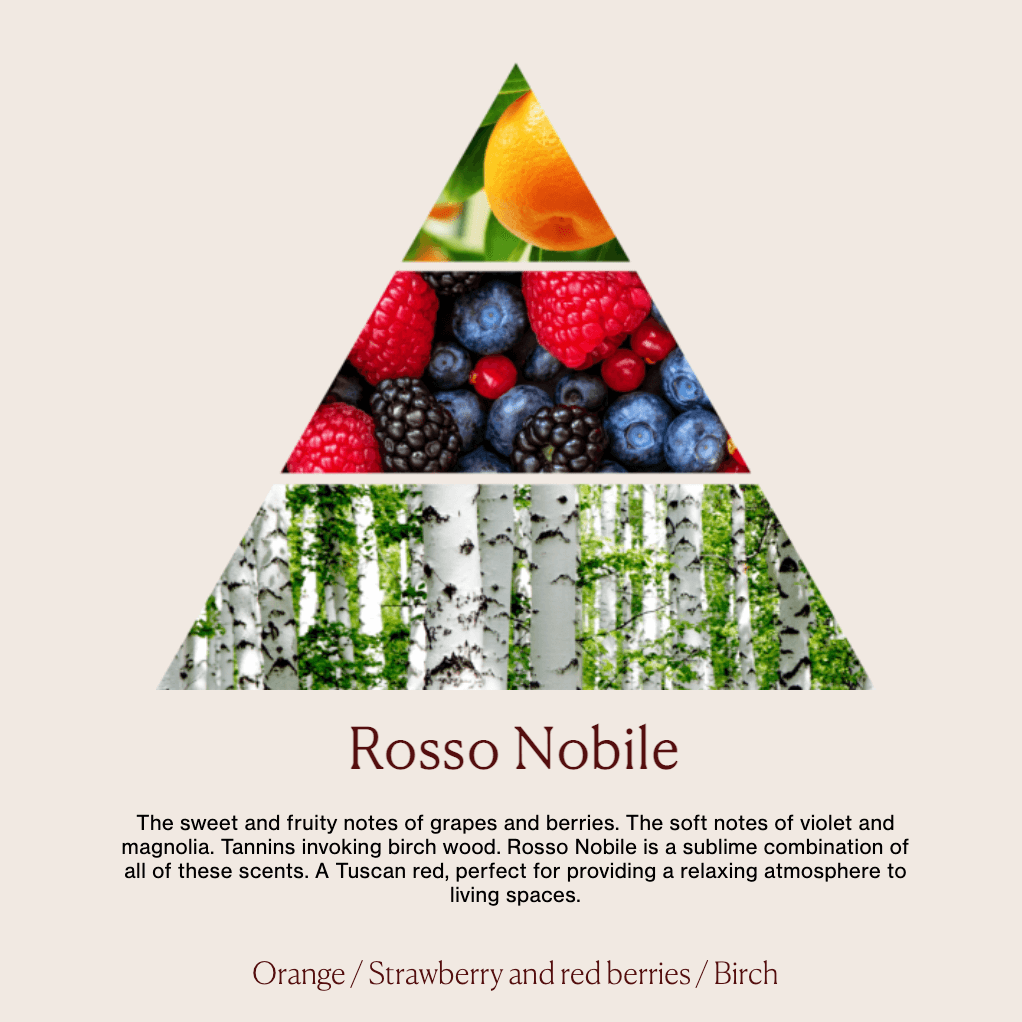 DR. VRANJES Home Fragrance in Rosso Nobile
Details 

Top: Orange, Violet & Magnolia I Medium: Plum, Strawberry & Berry fruits 
Rosso Nobile is a sublime combination between the sweet and fruity notes of grapes and berries, the soft notes of violet and magnolia, and tannin invoking birch wood. The strong scent of a Tuscan red also helps to ease feelings of tension and stress. 
Made In Italy
Usage
Ideal for men's office and working environments

Main scent: Fruity
Rooms: Day
Category: Diffuser
Sensation: Relaxing
Fragrance colour: Dark

Space
The diffuser must be positioned in the centre of the room so, when people pass by, the air moves and the fragrance circulates. For larger rooms, it is advisable to have two positioned on the opposite ends of the room you wish to fragrance. Do not place the diffuser on polished, varnished or painted surfaces, on electrical equipment, near / over sources of heat.
Choose options